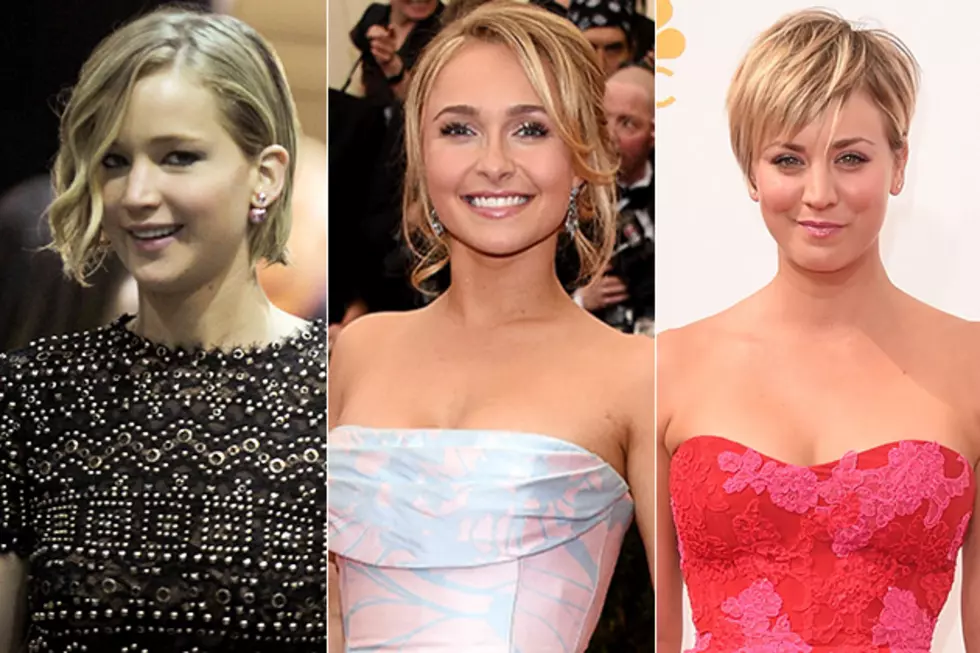 More Jennifer Lawrence Pics Leak Online; Hayden Panettiere, Kaley Cuoco + Others Also Victims
Isaac Brekken / Larry Busacca / Jason Merritt, Getty Images
The FBI's investigation into the Aug. 31 release of dozens of celebrities' private photos stolen and leaked onto the Internet hasn't deterred the hackers from releasing more pictures on Saturday, Sept. 20, including previously unseen ones of Jennifer Lawrence.
Buzzfeed reports that a new wave of photos have been posted on anonymous message boards and social media sites, including 4chan, reddit and Twitter. In addition to new photos of Lawrence, the second wave of alleged nude and/or private pictures include those of Hayden Panettiere, Kaley Cuoco, Rihanna, Avril Lavigne, Lake Bell, Leelee Sobieski, Hope Solo, Kate Bosworth, Aubrey Plaza, Gabrielle Union, Kim Kardashian and Vanessa Hudgens.
It is believed that there exists a ring of anonymous hackers who hack, trade and sell photos of celebrities stolen from their iCloud or other cloud service accounts. Apple has already come forward to claim that there weren't any breaches of privacy on their part, but that the hackers must have gained access to their accounts either through brute force password guessing, or successfully figuring out answers to security questions.
No arrests have been announced yet in regards to the hacking scandal.
Dramatic Celebrity Haircuts: See Jennifer Lawrence, Miley Cyrus + More