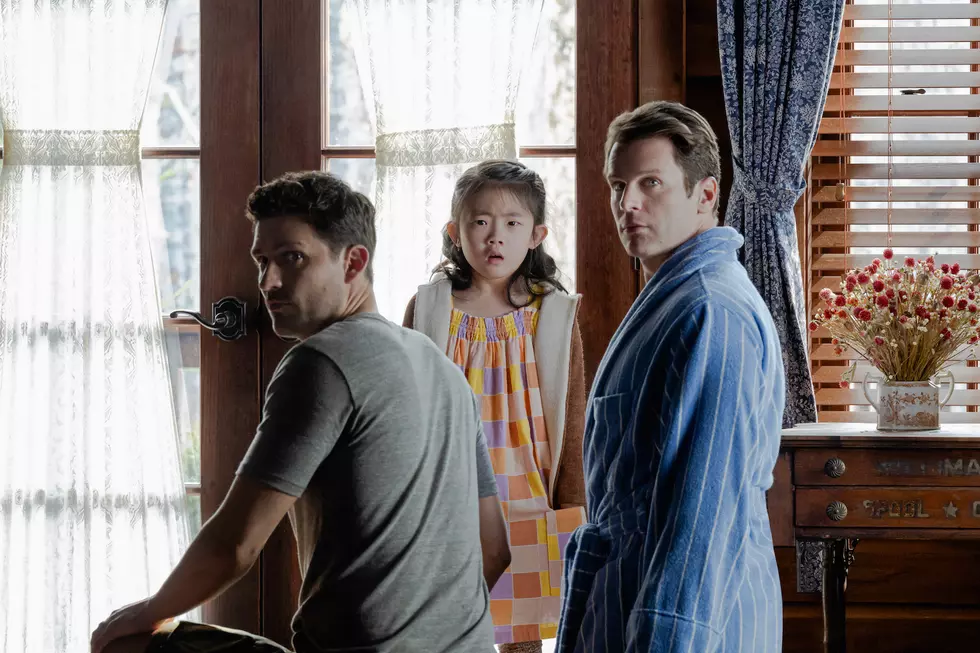 'Knock at the Cabin' Ending Explained: Breaking Down the Hit Thriller
Universal
Audiences are thrilling to M. Night Shyamalan's latest film, Knock at the Cabin, based on the novel The Cabin at the End of the World. The movie stars Dave Bautista as a man who believes he has been summoned by God to deliver an ultimatum to a family enjoying a vacation at a cabin in the Pennsylvania woods. These people must choose to kill one of their members and then actively go through with the sacrifice. Otherwise, they will live but the rest of the world will perish in a series of horrific disasters and plagues.
This film is loaded with religious and Biblical imagery, including the fact that there are four zealots who invade this cabin, and can be seen to represent the Four Horsemen of the Apocalypse. In our latest video, we break down the entire movie, and take a very close look at the film's ending. We reveal the meaning of the grasshoppers in the opening sequence, which of the four zealots represent who of the Horsemen, what this movie has in common with the upcoming Joker sequel starring Joaquin Phoenix and Lady Gaga, and how Shyamalan's decision to make it clear that the apocalypse is happening affects the overall meaning of the story. Watch the full video breakdown below:
If you liked that video breaking down the ending of Knock at the Cabin check out more of our videos below, including our full breakdown of the cult horror hit Skinamarink, every horror reference in Doctor Strange in the Multiverse of Madness, and the top five horror sequels ever made. Plus, there's tons more videos over at ScreenCrush's YouTube channel. Be sure to subscribe to catch all our future episodes. Knock at the Cabin is in theaters now.
Movie Theater Horror Stories Involving Smelly Food
You're not supposed to sneak food into the movie theater, but sometimes satisfying your hunger is more important than following the rules. Here are some real-life theater food horror stories from social media. (The names have been removed to protect the guilty.)