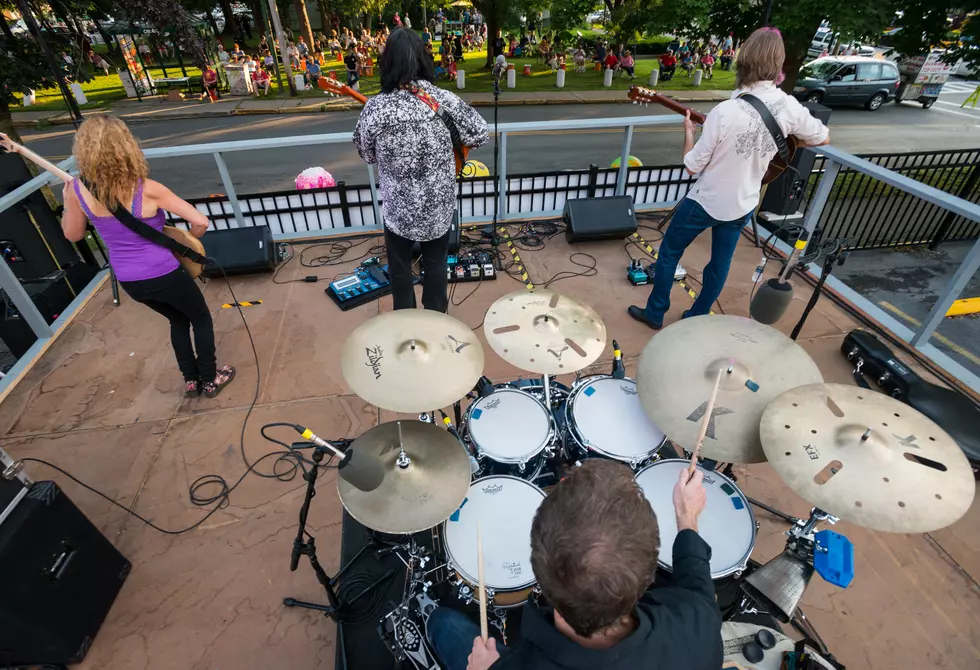 Levitt AMP Utica 2019 Music Schedule Announced
Photo Courtesy Michelle Truett
The Levitt AMP concert series returns to Utica in 2019 for a fourth year with ten musical acts performing weekly at Kopernik Park on Genesee Street.
The free concerts will be held each Monday night through the summer, from 6-9 p.m., beginning June 24th, make Utica the home for musical acts who hail from all across the US, and beyond.
The 2019 schedule was officially announced on Thursday and is as follows:
June 24 - The Claudettes from Chicago
July 1 - Paa Kow of West Africa (now from Colorado)
July 8 - Sons of Mystro from Hollywood, Florida
July 15 - Adam Ezra Group from Boston
July 22 - Boulevards from Raleigh, North Carolina
July 29 - Brandon 'Taz' Niederauer from Brooklyn
August 5 - Rebirth Brass Band from New Orleans
August 12 - Kaleta & Super Yamba Band from Brooklyn
August 19 - Angela Meyer from Iowa
August 26 - La Misa Negra from Oakland
The series is presented by Utica Monday Nite, Rust 2 Green, the City of Utica, DeSales Center and Munson Williams Proctor Arts Institute.