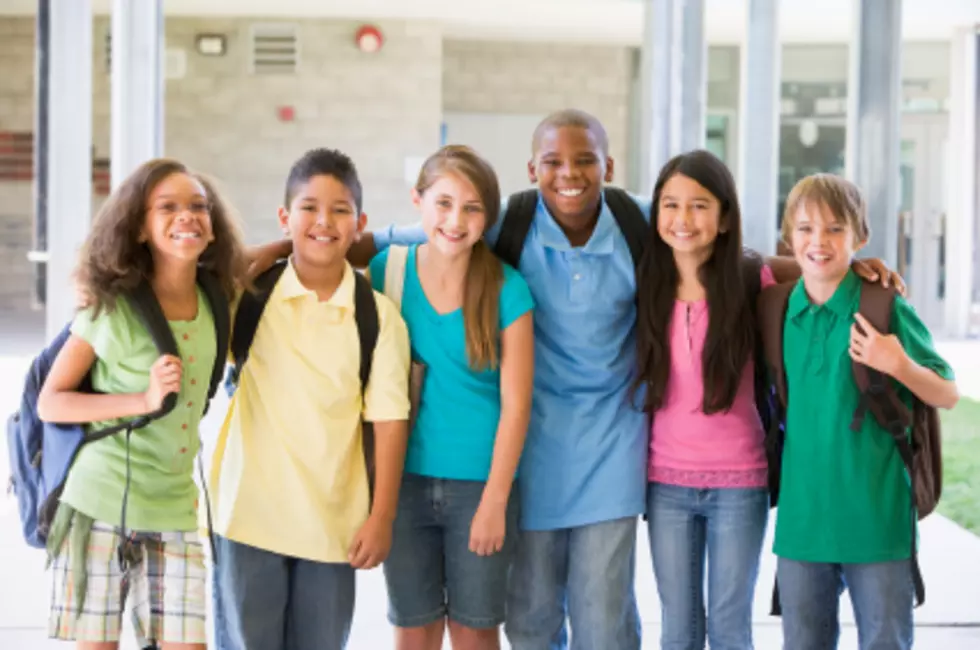 Life Hacks That Make Getting Back to School Easy [VIDEO]
Monkey Business Images/Thinkstock
Going back to school can be stressful for moms, dads, and students alike, this video will help ease the burden of that unnecessary pressure and worry of hitting the books once again! 
I'm not a parent yet, but I can only imagine the numerous headaches and stress that accompany getting your child or teen ready for school again. Trying to locate the most fashionable sweater, or pair of sneakers can be costly.
The hunt for the latest and coolest lunch box and backpack can take a toll on your mind, emotions, and purse. I remember what a brat I was to my mom when it came to back to school shopping: "Mom, I really need these Reebok sneakers. If i don't have this exact pair I'll feel like a social outcast." I said this without any regard to the price tag attached to those new kicks. Thankfully, I have a generous mother so she decided to buy them for me.
There are plenty of other must-do's for getting your children back to school: Packing lunches, arranging the morning bathroom schedule, wrestling your children out of bed when all they want to do is sleep, and the list goes on and on, and on...
Thankfully, help is here!