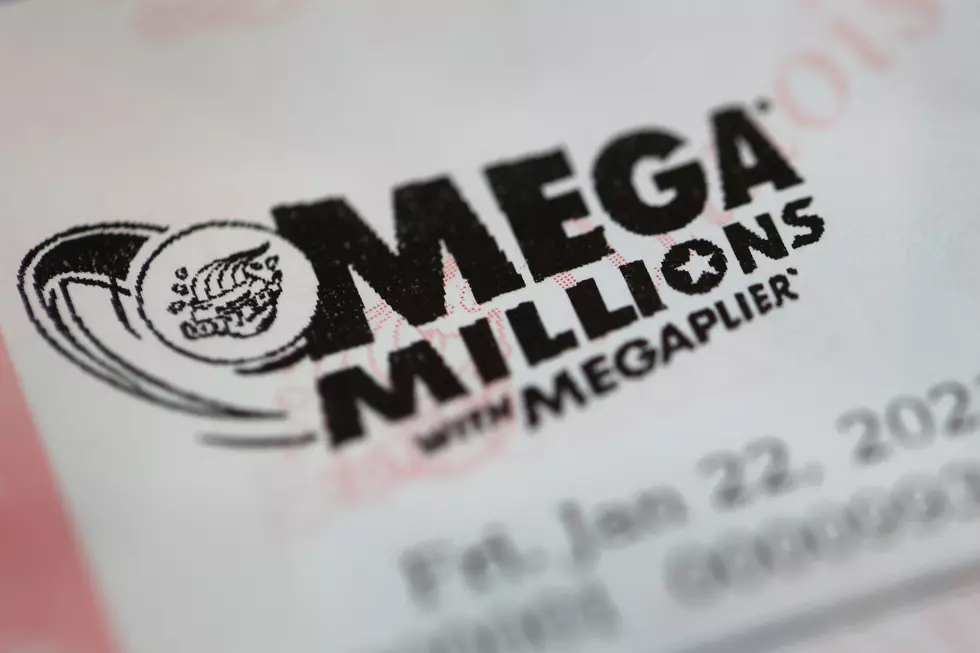 How High Will it Go? Mega Millions Reaches Second Highest Jackpot
Getty Images
The Mega Millions jackpot has grown to the second highest in its 20-year history after there was no winner in the latest drawing.
The jackpot continues to grow after no ticket matched all six numbers in the Tuesday, July 26 Mega Millions drawing.
Historic Jackpot
The jackpot for the Friday, July 29, Mega Millions drawing is estimated to be $1.1 billion or over $648 million in a lump sum, making it the second largest prize ever offered. The highest Mega Millions jackpot is $1.537 billion, won in South Carolina on October 23, 2018.
9 tickets did match all the 5 white balls for second place in Tuesday's Mega Millions drawing. Two of those winning tickets were sold in New York. One at Cumberland Farms on Maple Street in Saratoga County. The other was sold at a store on Forest Street in Staten Island.
Winning second place tickets were also sold in Arizona, Florida, Illinois, New Jersey, and Ohio.
Largest Mega Millions Jackpots
$1.537 billion 10/23/2018 South Carolina
$1.1 billion 7/29/2022 ?
$1.050 billion 1/22/2021 Michigan
$656 million 3/30/2012 Illinois, Kansas, Maryland
$648 million 12/17/2013 California & Gerogia
$543 million 7/24/2018 California
$536 million 7/8/2016 Indiana
$533 million 3/30/2018 New Jersey
$522 million 6/7/2019 California
$516 million 5/21//2021 Pennsylvania
2022 Mega Millions Winners
There have only been four Mega Millions jackpots in 2022, one in New York back in March.
$426 million — January 28; South California
$128 million — March 8; New York
$110 million — April 12; Minnesota
$20 million — April 15; Tennessee
Luckiest Places To Buy Lottery Tickets
These places have sold the most winning lottery tickets.
July- 34 New York Lottery Scratch Off Tickets With The Most Number One Jackpots Remaining
Here in New York, the time is now to start searching for some amazing jackpots. There are all sorts of different kinds of Scratch-Off tickets offered by the New York Lottery.
While looking at the latest weekly roundup for grand prizes, we counted 44 different tickets that have their grand prizes still on the market. The report was last updated on June 27th 2022, as we publish this article.