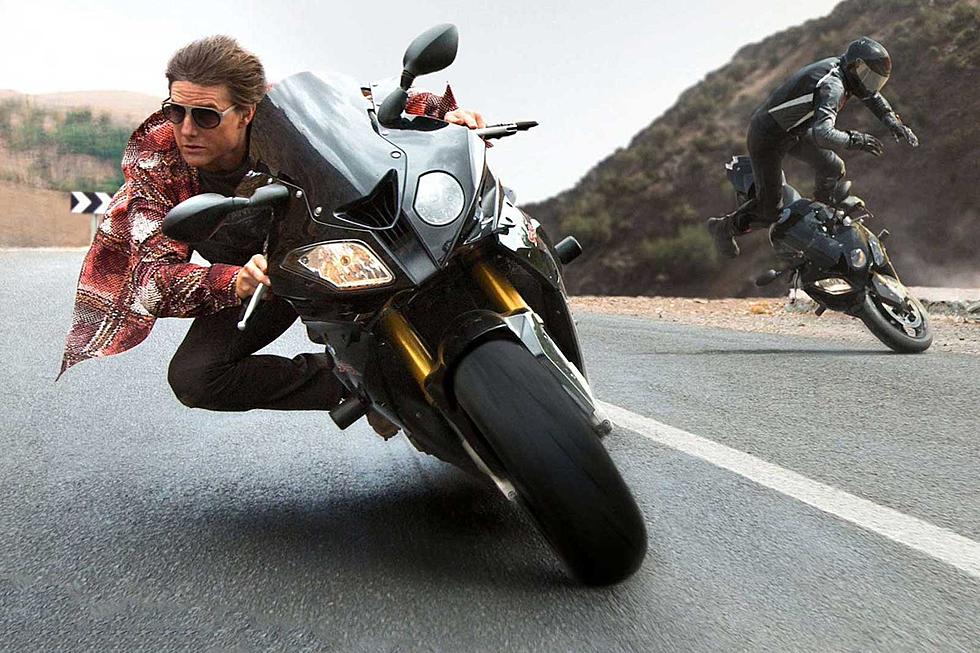 The First Trailer for 'Mission: Impossible 6' Is Coming Very Soon
Paramount
McQuarrie teased the trailer on his Instagram, where he's been posting a photos all throughout production to build hype. Don't worry, Chris, the public won't forget about Mission: Impossible any time soon.
He also posted another new photo yesterday of Rebecca Ferguson's Isla Faust aiming a rifle as she is wont to do.
Tom Cruise movies, historically, have been the best places for actresses to test their mettle in action movies, and with a cast of women as amazing as this one — Ferguson, Michelle Monaghan, Angela Bassett, and Vanessa Kirby — that fortunate trend is bound to continue. Since the trailer is clearly arriving soon, we can probably expect it to drop during the Super Bowl, which is next weekend. If not then, then there's a good chance Paramount might choose to attach it to Black Panther to take advantage of what may be a historic audience size for a superhero movie. All we really need to know now is what the mission is, what cities they're going to go to, which tall buildings Tom Cruise is going to force himself to climb up, what the actual title of the movie is, and how much screen time Henry Cavill's Justice League-ruining 'stache is going to get.
Mission: Impossible 6 hits theaters July 27, 2018.