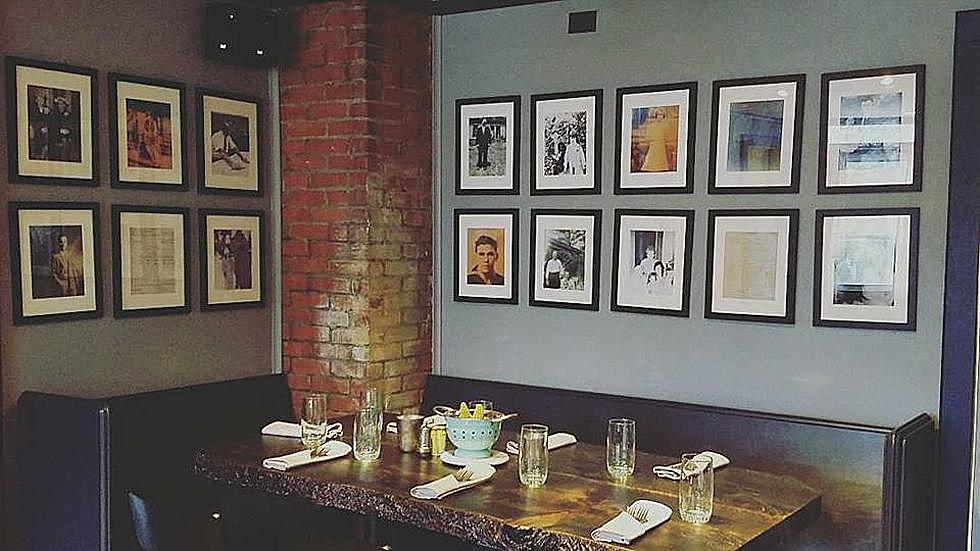 New York's Most Charming Small-Town Restaurant Is A Must-Visit
Salt of the Earth Bistro
We all know that New York State is full of many small towns and charming restaurants. Where is the best?
New York State's most charming restaurant has been picked for 2023. MSN took a look at genuine user reviews, awards and accolades, and the first-hand experience of their team at these restaurants across America. So they picked a winner for each state.
MSN has named Salt Of The Earth Bistro in Lake Placid as the winner:
New York: Salt of the Earth Bistro, Lake Placid

Dining at this bistro is like dining in someone's home – a particularly lovely home, with plush interiors and a charming outdoor patio. Punters love the warming soups, as well as the salmon with a roasted sweet potato and chickpea Baharat-spiced quinoa salad. Don't miss the eggnog crème bruléefor dessert."
The menu features dishes like Filipino spiced pork belly, Venison Brunswick stew, and Gambian peanut stew, along with more traditional beef, chicken, and fish choices served with unique garnishes and sides.
They are located at 5956 Sentinel Road in Lake Placid. You can check their website out for hours of operation.
This is the second award Salt Of The Earth has won in 2023 so far. Back in January, we reported Salt Of The Earth being picked by 24/7 Tempo and their list of the Best Hidden Gem Restaurant in Every State.
24/7 Tempo said this about them:
Serving "twisted foods from traditional roots," chef/owner Andrea Lautenschuetz is from Buffalo, giving credence to her restaurant's name, but the food is internationally inspired."
Again, you can check them out at 5956 Sentinel Road in Lake Placid.
This Upstate New York Restaurant Was Just Named One Of The Best Hidden Gem Restaurants In America
Nestled in a city in Upstate New York that is home to over 2,200 residents, this locally owned restaurant is among an elite list of places worth checking out in all of America.
24/7 Tempo put together a list of the Best Hidden Gem Restaurant in Every State and the choice for New York is located in one of the most historic Olympic capitals of the world- Lake Placid.
25 Restaurants 'Diners, Drive-Ins and Dives' Should Visit In Upstate New York
We've been taking trips to Flavortown with "
Diners, Drive Ins and Dives
" since November of 2006. Wouldn't it be nice if Guy Fieri made more tips to Upstate New York?
Guy has traveled to over 37 restaurants in New York State alone. We asked "If Food Network's "Diners,Drive Ins & Dives" could visit the Mohawk Valley and Central New York, where should they go?" on social media. The responses were well into the hundreds. What we wanted to do was take the Top 25 suggestions. Here's that list for you to enjoy:
19 Upstate New York Irish Restaurants Are An Absolute Must Try
Going to an Irish pub in the month of March is a must have experience in Upstate New York. Where are you going? Maybe you should try one of these 19 places.