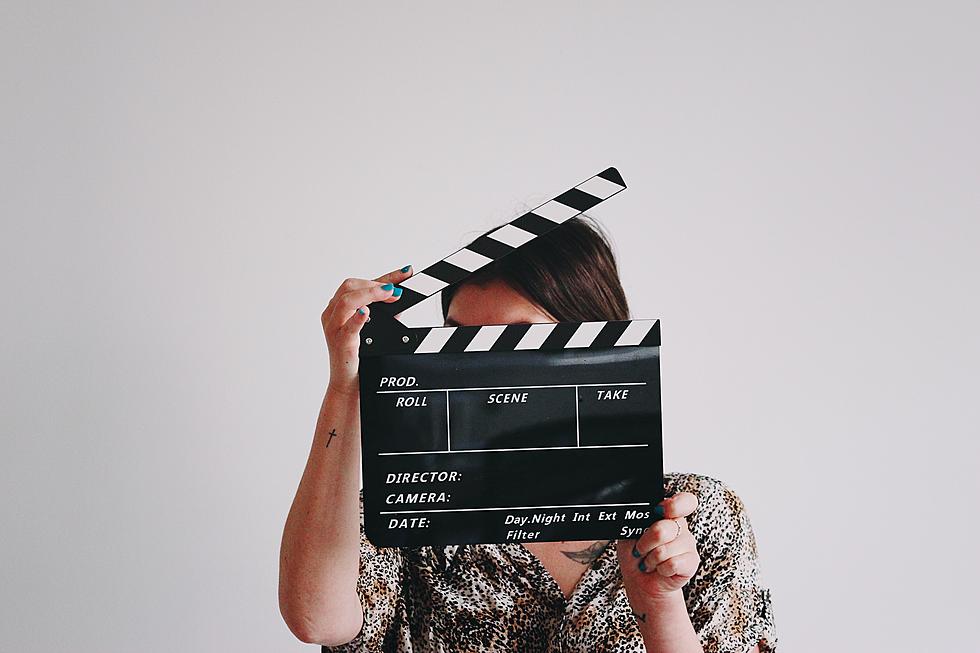 New York's Most Filmed Location Is Not Shocking To Guess
Photo by Jon Tyson on Unsplash
For everything we have in Upstate, Western, and Central New York, it comes to no shock that these aren't the most filmed locations in the state. What is?
Hawaiianislands.com took all the states and came up with a list of the "Most Filmed Locations In Every State." Honestly, for New York, are we even that shocked?
The Most Filmed Location In New York State Is...
New York State's most filmed location according to this list is Central Park in New York City.
How Many Films Give "Credits" To Central Park?
According to On Location Tours, since 1908 over 200 films have shot scenes in Central Park, making it the most filmed public park in the world.
What Are The Top Movies Filmed There?
Here's a quick look at 50 movies and TV shows that were filmed in Central Park thanks to IMDB:
1. John Wick (2014)
2. Law & Order (1990– )
3. John Wick: Chapter 2 (2017)
4. Third Watch (1999–2005)
5. The Devil's Advocate (1997)
6. Friends with Benefits (2011)
7. The Warriors (1979)
8. Ghostbusters (1984)
9. Vanilla Sky (2001)
10. Spider-Man 3 (2007)
11. Cruel Intentions (1999)
12. Night at the Museum (2006)
13. The Hunger (1983)
14. I Am Legend (2007)
15. Malcolm X (1992)
16. Limitless (I) (2011)
17. Raging Bull (1980)
18. Superman Returns (2006)
19. Highlander (1986)
20. Margin Call (2011)
21. Enchanted (2007)
22. Big Daddy (1999)
23. Rosemary's Baby (1968)
24. Working Girl (1988)
25. Men in Black II (2002)
26. Breakfast at Tiffany's (1961)
27. Blue Steel (1990)
28. The Informer (2019)
29. You Don't Mess with the Zohan (2008)
30. The Happening (2008)
31. Great Expectations (1998)
32. Serpico (1973)
33. Remember Me (I) (2010)
34. Side Effects (I) (2013)
35. Stepmom (1998)
36. The Secret Life of Pets (2016)
37. Splash (1984)
38. The Manchurian Candidate (1962)
39. Midnight Cowboy (1969)
40. Wall Street (1987)
41. The Nanny Diaries (2007)
42. Death Wish (1974)
43. Annie Hall (1977)
44. The Producers (2005)
45. Panic Room (2002)
46. Night at the Museum: Secret of the Tomb (2014)
47. Stuart Little (1999)
48. Night at the Museum: Battle of the Smithsonian (2009)
49. Clifford the Big Red Dog (2021)
50. Love Story (1970)"
On the list, which one is your favorite? Text us on our station app.
New York Lottery Scratch Off Tickets With The Most Number One Jackpots Remaining
Here in New York, the time is now to start searching for some amazing jackpots. There are all sorts of different kinds of Scratch-Off tickets offered by the New York Lottery.
While looking at the latest weekly roundup for grand prizes, we counted 59 different tickets that have their grand prizes still on the market. The report was last updated on April 6th 2023, as we publish this article.
Top 10 Baby Names Of 2023 For New York
Each year, the Social Security Administration publishes the totals for the first names from all Social Security card applications for births that occurred in the US since 1880. The publication is the most complete record of first name usage in the United States. Because Social Security can take quite a while to compile data on the most popular baby names for each year,
Names.org
has used data on the actual births in recent years to predict the most popular baby names of 2023.
Here's a look at what they have for the Top 10 boys, or girls names. Granted, you can have gender neutral names too. This is predicting their data:
11 Items You Should NEVER Buy at an New York Dollar Store
$1.25 sounds like a great price, but is it a great value for these products? According to several major publications, no.