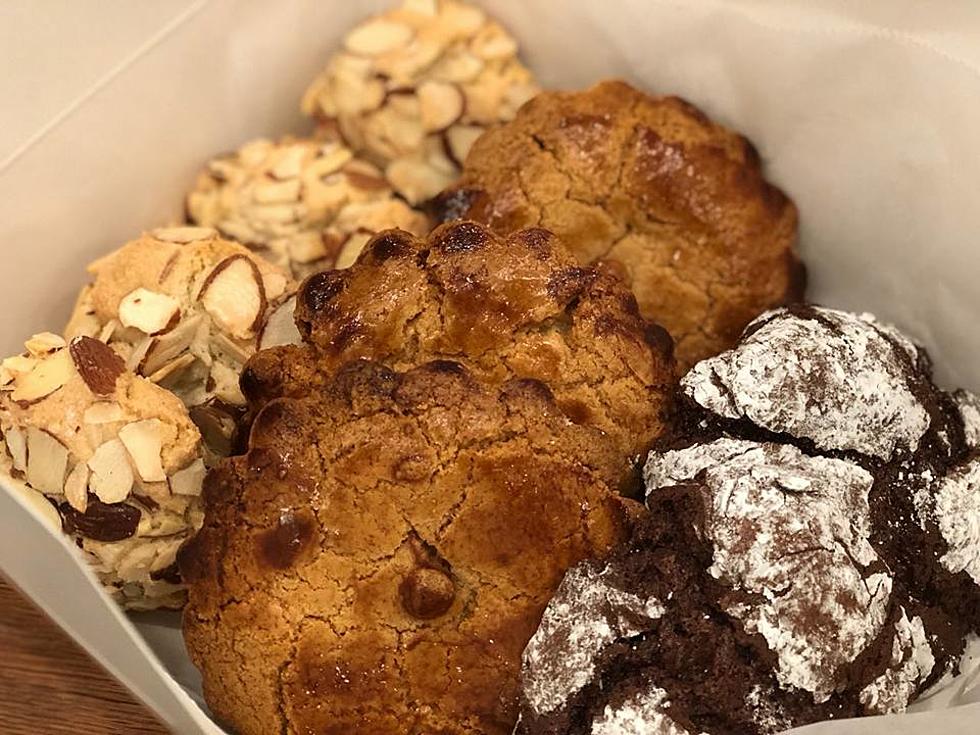 North Carolina Goes Crazy Over New 'Utica Bakery'
Credit: Vincent DeSimone, Utica Bakery, NC
A CNY native is bringing a taste of Utica to North Carolina and the response has been amazing.
When Vincent DeSimone started offering Utica delicacies out of his home, he never imagined the response would be so overwhelming. In fact, the son of Utica natives, says he's had to throttle back on hours to keep up with the massive demand. How did one kid from Utica end up bringing his favorite pastries south?
Vincent earned a culinary degree at Wake Tech Community college in Raleigh, NC. He says he's always been fascinated by cooking, and "growing up in an Italian household good food was never hard to come by." Vincent considered "safe" jobs growing up, but always knew his real passion was for cooking and baking. "I had never considered a creative career in baking until my parents showed me overwhelming support for my love in cooking and agreed to send me to culinary school."
After earning his degree, with the help of his parents, Vincent decided to open a NY-style bakery that served all the unique items he grew up with and are impossible to find in North Carolina.  Vincent says, "we couldn't have picked a better name, as the name "Utica" has brought everyone out of the woodwork to get a taste of home. The response has been amazing and if all continues to go well, we hope to open a small cafe that serves the savory items all us Yankees are familiar with - like classic Utica greens and chicken riggies!"
Can North Carolina handle the riggies? 
If you're visiting North Carolina, and just need to sink your teeth into a pustie, the Utica Bakery is located at 6840 Apex Barbecue Rd. Apex, NC.
BONUS VIDEO: