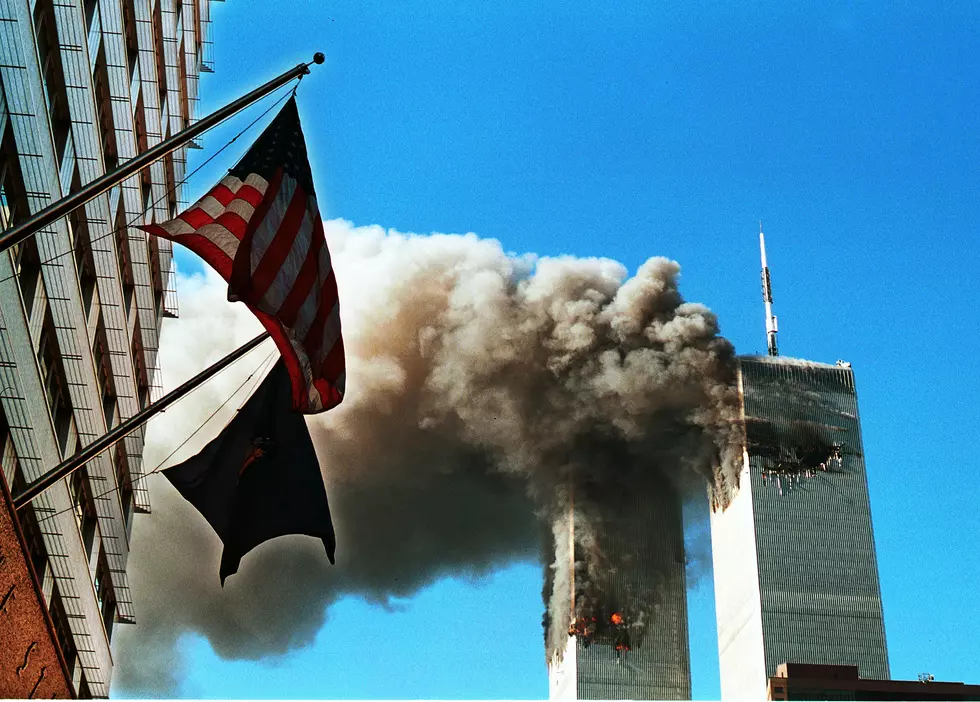 On September 11, 2001 Americans Were 'One Nation' United
Credit: Craig Allen/Getty Images
September 11, 2001. The day was filled with tragedy, loss, and destruction. The images are indelibly etched into our collective memory. On that day, Americans - no matter their color, religion, politics - were united in mourning and resolve.
Like many Americans, I remember that day like it was yesterday. My mom called after the North Tower had been hit by what was initially thought to be a small plane. We were on the phone together watching when the second plane circled into the view of the television camera, plowing into the South Tower.
Enter your number to get our free mobile app
As someone born and raised in the city, and the sister of a NYC firefighter, I instantly realized the scope and horror of what I was watching. Even so, nothing prepared me for the sight of the Twin Towers collapsing on themselves. I had taken class trips there as a kid so many times, walked past them, and even grabbed tickets for Broadway shows in the lobby.
The only bright spot was how we were all brought together by our collective loss. We all cheered for George Bush at Ground Zero. We were reduced to tears when the Yankees played their first game afterwards. We sang the anthem with new purpose. When the truth came out about Flight 93, we were so proud of their heroism.
Nineteen years later, here we are. A country divided. Arguments, protests, political and civil unrest plague our great nation.
If you want to honor the victims of 9/11, let's recall that we are all Americans. Let's remember what it was like when our number one worry was keeping our neighbors safe and their family protected. United we stand.
---
---
NEVER FORGET: Images from 9/11 and the days after