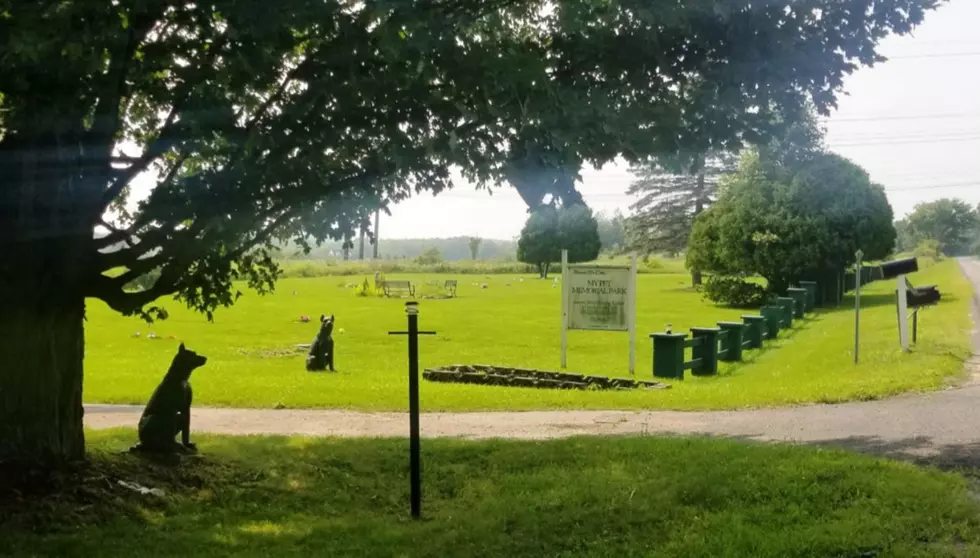 Stephen King Fans, Did You Know You Could Have Bought A Pet Cemetery In Upstate New York?
Photo via Pavia
There was a pet cemetery for sale in Upstate New York
According to Pavia, 10100 Church Road in Marcy had a sale pending on a pet cemetery. The property was sold, however, so if you were interested in owning a pet cemetery, you will have to wait and find another opportunity.
The lot size is over 4 acres of land.
Did you know there is a pet cemetery in New Hartford, NY?
This Lost New Hartford Pet Cemetery Is Equal Parts Creepy and Cute
These headstones are from a long-lost Depression-era pet cemetery hidden in the woods of New Hartford, NY.
Have You Ever Heard Of This Unique Cemetery In New York?
Have you ever heard of the Hartsdale Pet Cemetery in Hartsdale? This graveyard was established in 1896 and was the first pet cemetery in the country. It's also the only one to be listed on the National Register of Historic Places.
The cemetery was established by Samuel Johnson. The New York City veterinarian was instrumental in founding the American Society for Prevention of Cruelty to Animals (ASPCA)."
There are more than 70,000 animals buried there. According to Only In Your State, this is the largest pet cemetery in the country. The cemetery is also home to the War Dog Memorial. This was built in 1923.  The monument honors the more than 7,000 dogs who served in World War I. How amazing is this?
These 15 New York State Counties Have The Highest Home Prices
Buying home across America is expensive. According to
Realtor.com
, the national median home price for single family homes hit a new record high of $405,000 in March. Where in New York State are the highest home prices?
Based on the most up to date statistics from Realtor.com, these 15 counties have the highest median home prices. Scroll through to see how much they cost and what the largest and/or most expensive home on the market in that county looks like.
21 New York State Food Challenges Man Vs Food Has Taken
Have you ever watched Man v. Food? If so, have you ever wondered where across New York State the show has visited? What food challenges were featured?
So far New York State has been
featured
in Seasons 1, 2, 3, 4, 5, 8, and 9. Through all of those seasons, Man vs. Food has visited New York State 21 times and counting. Here's a look at all the challenges, cities, and restaurants featured:
Spend The Night In This Book Lovers Dream Historic Library In Utica New York
If you love books and just want to unwind, this East Utica AirBnB has everything you need. According to
AirBnB
, it only books for $139 a night:
21 New York State Counties With The Most Horrendous Commute Times
Have you ever stopped and added up how much time you spend behind the wheel? What are the worst commute times for counties across New York State?
How bad do we REALLY have it in New York State when it comes to our commute times? According to The
U.S. Census Bureau
, the national average for a one-way commute to or from work is 26.9 minutes and 9.3% of workers nationwide have a one-way commute of 60 minutes or more. Here in New York State, the mean travel time to work in minutes for workers age 16 years+ between 2016-2020 was around 33.5 minutes.
Which counties across the state are the worst?