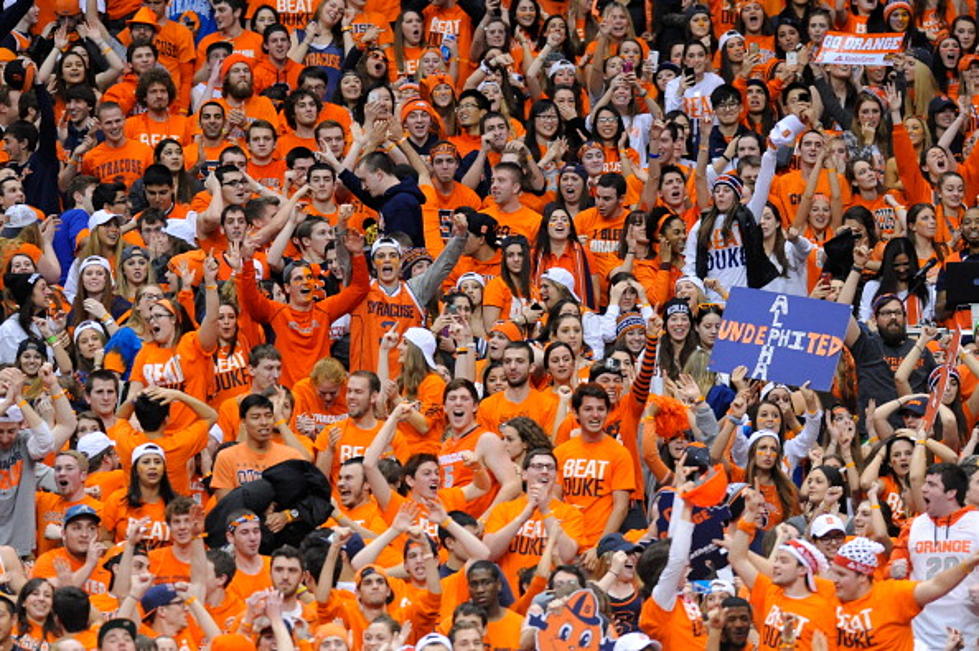 Syracuse & Utica Robbed in Study of Best Sports Cities
Photo by Rich Barnes/Getty Images
Syracuse University's football team is coming off of a banner regular season and is headed to a bowl game in 2018. Meanwhile, Coach Jim Boeheim's Orange basketball team has been packing in fans for decades at the Carrier Dome. And Utica has had an impressive string of sellouts for Comets' AHL games.
Still, Syracuse didn't fare well in WalletHub's list of 2018's Best Sports Cities, ending up with an overall ranking of #223, below other New York State markets with far less impressive sports portfolios. And Utica wasn't even measured. The study's methodology focused on metrics like performance levels of each city's teams to ticket prices to stadium accessibility. Each sport was weighted with relation to its general popularity, with the greatest weight assigned to football, followed by basketball, baseball, hockey, and soccer. Here's how WalletHub ranked various Empire State cities:
#3 New York
#26 Buffalo
#37 West Point
#85 Hamilton
#198 Poughkeepsie
#210 Stony Brook
#217 Ithaca
#223 Syracuse
Syracuse is a worse sports city than Poughkeepsie and Stony Brook? Seriously? At least there was good news for Hamilton, home of the Colgate Red Raiders, whose affordable ticket plans for competitive programs in football and hockey boosted its standing.
The #1 city was Boston, home of soccer's Revolution, baseball's Red Sox, basketball's Celtics, hockey's Bruins, football's Patriots...and Mr. Gisele Bundchen.