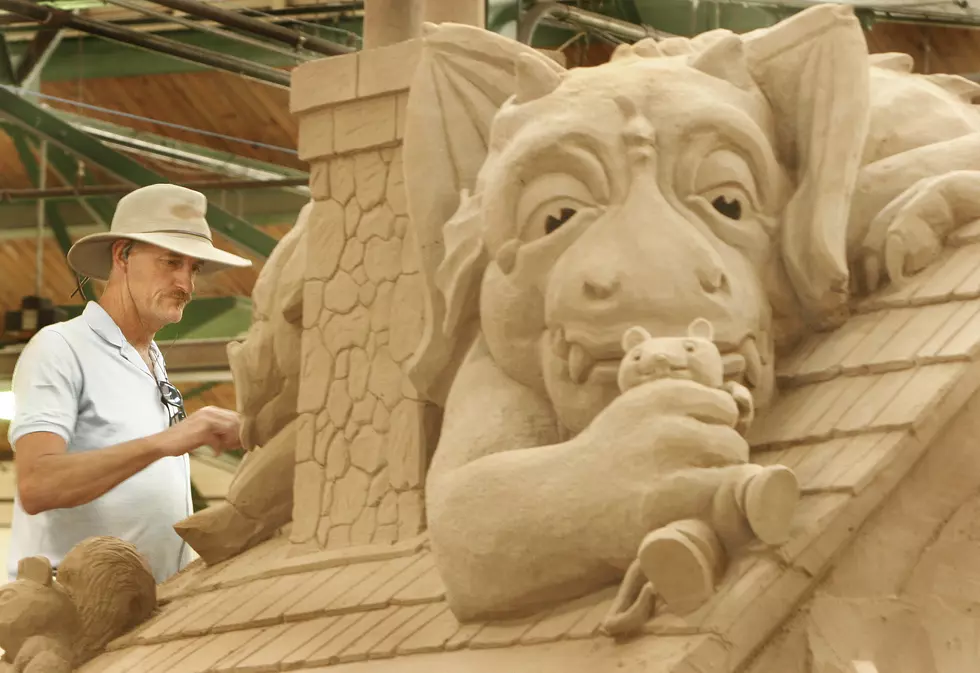 Take A Sneak Peak at Amazing New York State Fair Sand Sculptures
Credit: Mike Okoniewski -Empire Expo Center
We all have our reasons for loving the New York State Fair and many of us have several reasons. The smell of fair food hits the air, the lights of the midway glow on a summer evening and you get world class entertainment free with your ticket to the fair! Who wouldn't love to go?
What about 'Team Sandtastic Sand Sculpture'? I am blown away by the gritty sand creations that have been on display over the years. This year head over to the Expo Center to see the latest creations. Here is a glimpse of what you will see this year and what you may have missed in years past.
New York State Fair Newbie? Here's What You Should Know
"More than one million people will come together experience the 18-day celebration of delicious food, eye-opening exhibits, captivating entertainment, and great fun. This year's New York State Fair will showcase numerous animals, hundreds of commercial attractions, scores of exciting midway rides, and dozens of big-name entertainers... all just a short trip from wherever you live!"
If you haven't been to the Fair in Syracuse before here's some tips that some locals think you should know:
From A To Z: New York State Fair Food Vendors
Check It Out: This Food At The New York State Fair Is Vegan?
Just by looking at the photos.....you never would guess. Strong Hearts is an all-vegan eatery that has been serving the Central New York community since 2008 and they have booth at the State Fair this year. Here's just some of the items you can get - and take a look at their full menu.
New York State Fair Butter Sculptures Through the Years
Take a look at the Butter Sculptures over the years at the New York State Fair.
New Fried, Baked, Glazed and Slathered Snacks to Enjoy at the New York State Fair
Check out the new wild food creations you can try at the New York State Fair this year.