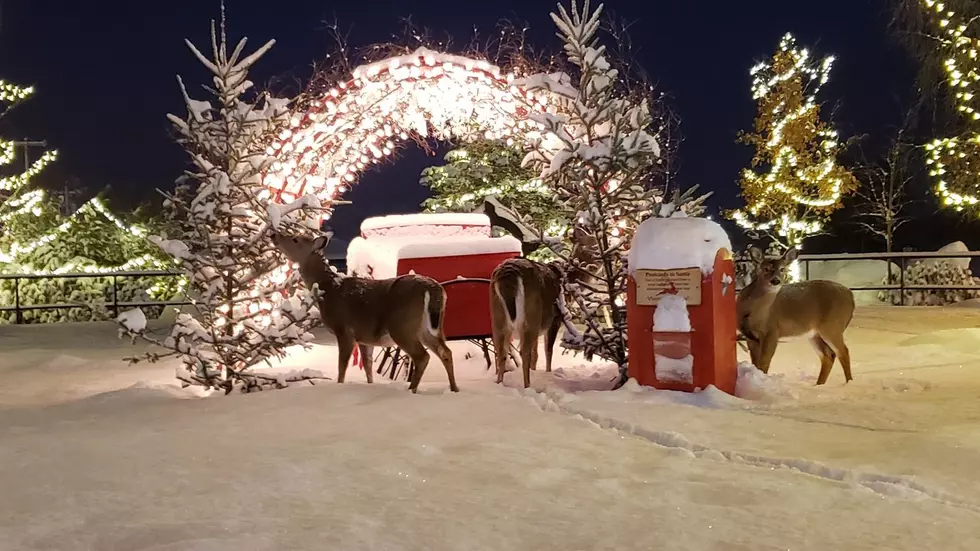 Take a Stroll Down 'Christmas on Main Street' in Old Forge
Credit: Central Adirondack Association/Facebook
Need a little Christmas? Old Forge is announcing plans for their annual Christmas on Main Street event for 2020.
COVID-19 isn't going to stop Christmas from coming to Old Forge this year. The hamlet will be hosting 'Christmas on Main Street' from November 27th through November 29th.
Enter your number to get our free mobile app
While all the events associated with the popular weekend are still being finalized, visitors can expect to partake in some of their favorites:
Horse drawn wagon rides will be available free of charge - Pre-register for horse and wagon by emailing Waggingitadk@gmail.com. Tell them which day you'd prefer, and a time frame. A confirmation email will be sent with your day and time within 24 hrs. (ex: Friday between 1 and 2.) *You must wear a mask*
Touring Holiday music on Main Street – Weather permitting there will be a  touring holiday music concert.
Holiday Lighting Display – Enjoy the beautiful lighting display at the Old Forge Lakefront.
Main Street Decorations – Enjoy shopping and dining in classic Old Forge.
Water's Edge Inn - Breakfast with Santa  Book your stay now for a weekend full of festive, holiday fun! (315) 369-2484
Gallery 3040 - Grab your free set of Jingle Bells while supplies last.
Unfortunately, as a result of the pandemic, the Main Street parade and tree lighting ceremony will not be held this year - but there will still be plenty to put you in the holiday mood.
---
CHECK IT OUT: The best county to live in for each state
---