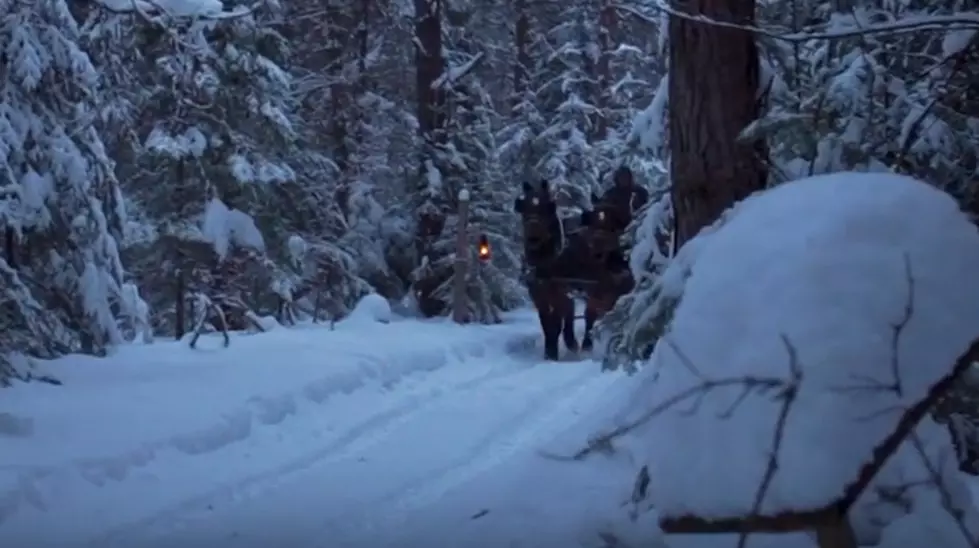 Take the Only Lantern Lit Sleigh Ride in the Adirondacks This Winter
Photo Credit - YouTube via Lake Clear Lodge & Retreat
Experience the beauty of nature at night on the only lantern-lit sleigh ride in the Adirondacks. Glide over trails and the shores of Lake Clear, as real kerosene lanterns light the way.
Lake Clear Lodge & Retreat, the oldest operating lodge in the 6 million acre Adirondack Park, partners with a local farm to offer lantern-lit sleigh rides. You can make a weekend retreat and stay in a secluded chalet complete with your own fireplace. Enjoy a 1920s inspired speakeasy dinner, that you'll need a password to get in. There's even cross country skiing and snowshoeing available.
Take a group ride. Pair it with dinner or enjoy a romantic night in the wooden sleigh with a private ride.
Group Ride
Group experiences are about 30 minutes long, shared with other guests.
Adults $39
Kids $15
Sleigh Ride & Dinner
Take a horse-drawn Sleigh Ride, then enjoy a 3-course Speakeasy Dinner. You'll need a password to get in, and we might even be raided by a 1920s Copper.
Adults: $85
Children: $35
Private Ride
Take a private ride for two and enjoy the jingling bells and serene Adirondack woods.
Couple $280
The sleigh ride season is typically mid-December – the first weekend in March. Learn more and get prices for an overnight stay and lantern lit sleigh ride at Lakeclearlodge.com.