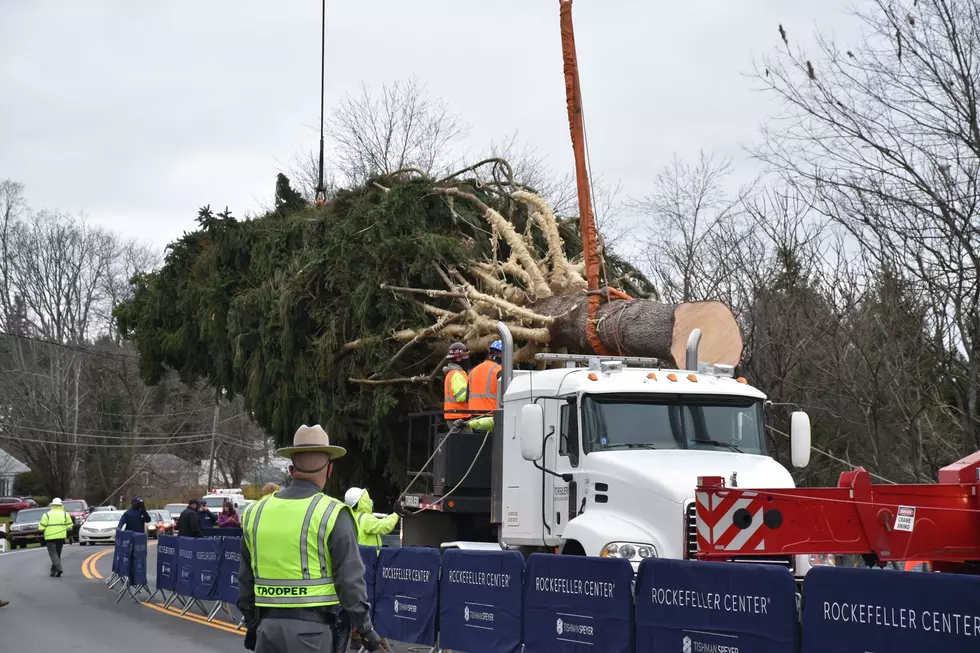 The Rockefeller Christmas Tree Will Be Just Fine, Quit Yer Complaining
Credit: New York State Police
There are memes and Tik Toks all over social media complaining about the purported state of New York's Rockefeller Center tree. The tree will be just fine - even 2020 can't mess with this Christmas tradition.
The 75-foot-tall Norway Spruce made the long trip from Oneonta to New York City - and appears to have lost some of it's greenery along the way - and New Yorkers have noticed and so has social media.
We get it, 2020 has been a disaster so far - so why should the tree be any different?
You'll notice several of the lower branches are still wrapped in twine - presumably to protect them during the long journey downstate. Yes, there do appear to be some gaps in the greenery - but damn, she just got there, give her some time to settle.
A blog supposedly "written" by the tree gives us some words of advice, "Give me a few weeks to get spruced up. In total New York fashion, I'll be having some work done. The best New Yorkers get it done. I'm currently under construction. Come back on December 2nd. You'll enjoy the show. And eat your words."
We're totally confident when the tree is finally lit on December 2 - you can catch the whole ceremony on NBC from 7pm - 10pm - we'll all be wowed. In the meantime - quit yer complaining - 2020 has enough negativity.
Enter your number to get our free mobile app
LOOK: See what Christmas was like the year you were born