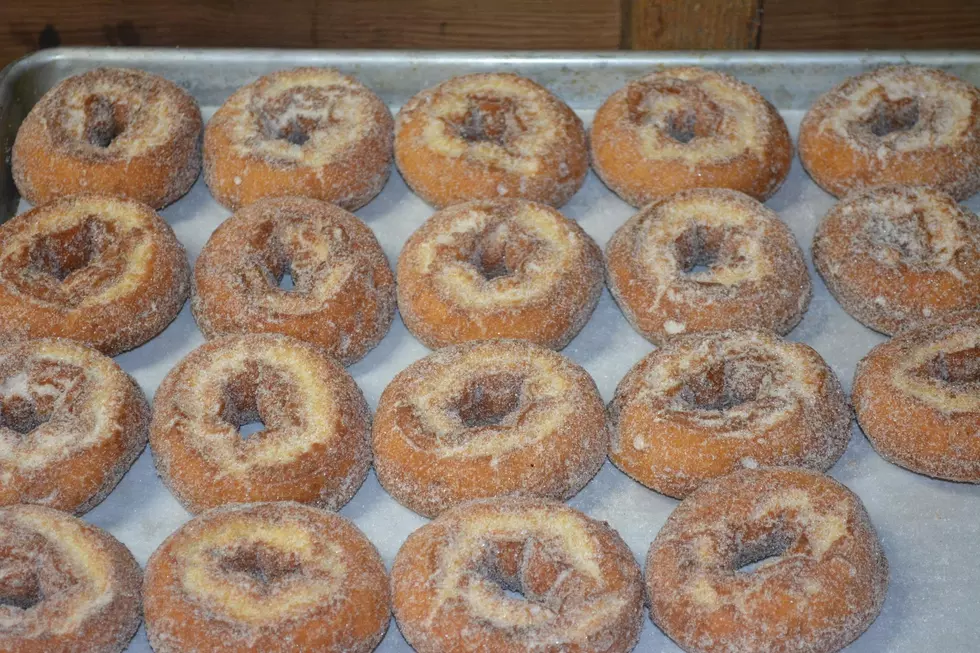 These Are The Best Cider Donuts in the Utica-Rome Area [RANKED]
Credit: Clinton Cider Mill/Facebook
There's nothing that says fall quite like a cider donut. With so many options, who really has the best? We asked, and you answered - so here are your votes for the best cider donuts in the Utica-Rome area.
Several local orchards got a vote, and a nod goes to Beak and Skiff, who also got a few votes, but is a but outside our voting area.
So here's who you voted as the best in the area. We can't wait to try every single one on this list.
The 10 Best Cider Donuts in the Utica-Rome Area
The Best Cider Donuts
In case you're wondering, cider doughnuts are technically a 'cake doughnut' and get their taste from cinnamon, nutmeg, and of course, apple cider used in the batter.
---
---
KEEP READING: 3-ingredient recipes you can make right now