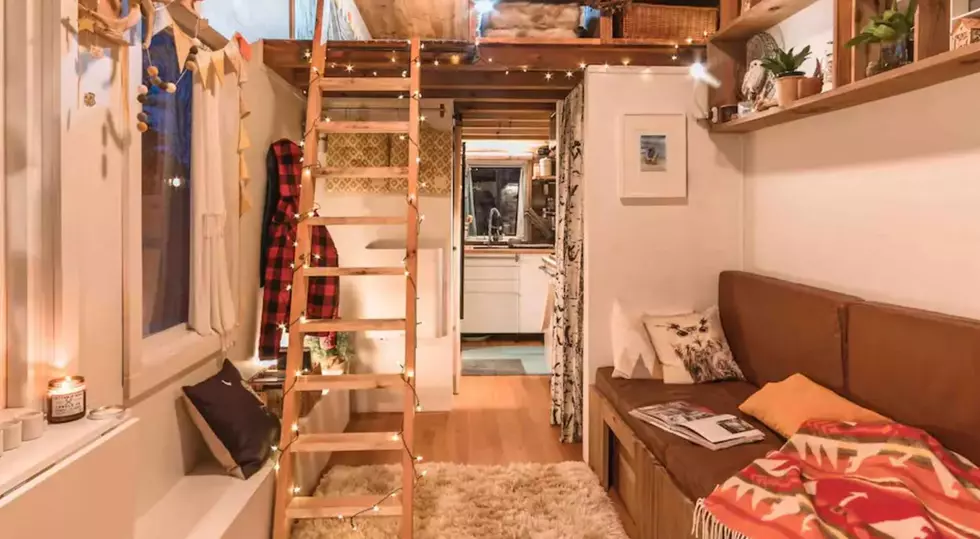 Thinking of a Tiny House? Try it with This Romantic Adirondack Getaway
Credit: AirBnb.com/Neil
Think you could get along with your significant other in a tiny house? Here's your chance to test that theory in this great vacation spot, just 3 hours from Utica.
If you've ever watched one of the tiny house shows on television and thought "I could totally live there," but maybe want to give it a try before you get rid of 90% of your worldly possessions - this is the perfect AirBnB for you. It doesn't hurt that this tiny house is snuggled between Lake Placid and Saranac Lake.
I'll admit, when I see a tiny house, I think...maybe. It seems like such a simple - if spartan - way to live.
This tiny house is just 230 sq. ft. with 96 sq. ft. in the sleeping loft. It's so little, the owners actually call it a 'Micro House' - and it's the only one in the Adirondacks. They say it's a little like living in a clubhouse from when you were a kid.
As for amenities, well, there is a BBQ and a fire pit. There is outdoor seating for lounging and dining. It comes equipped with WiFi, a kitchen, and indoor fireplace, and other essentials like a hairdryer and a place to use a laptop. If you want them to provide bedding and towels, there's an upcharge.
Enter your number to get our free mobile app
The decor and the setting are so fantastic, it's hard to imagine that you couldn't live in a place like this...but where do you put all your shoes, and stuff?
Maybe tiny house living isn't for me, or maybe it is - the only way to know for sure is to try it out at this incredible rental in upstate New York. You can book your stay on AirBnb.com.
Tiny House AirBnB
LOOK: See inside a 'modern day' castle complete with drawbridge