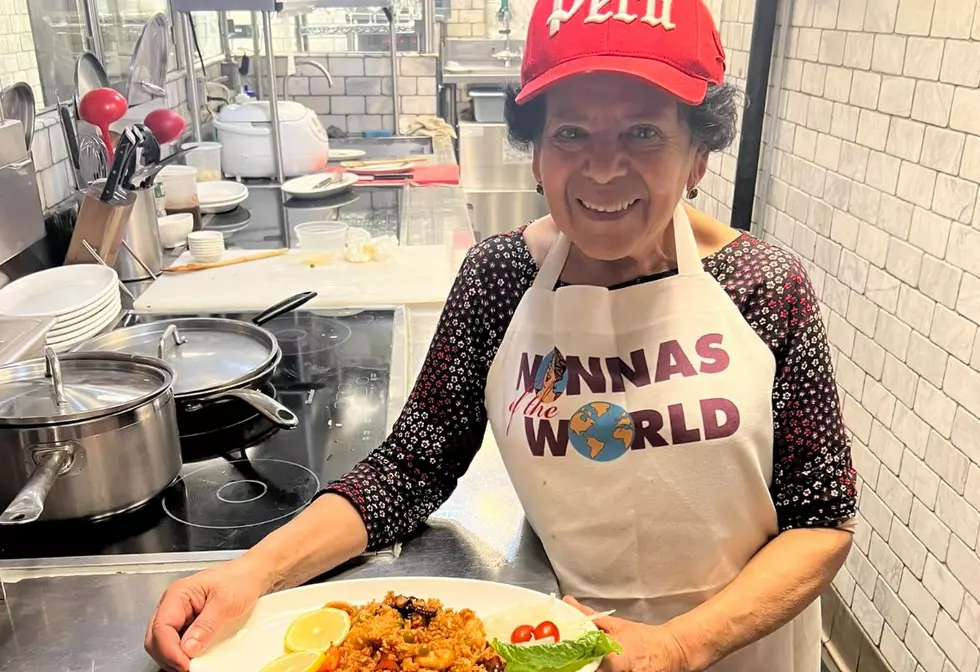 This New York City Restaurant Is Worth The Drive From Upstate
Enoteca Maria
If you're looking for a reason to go to New York City for dining, this one restaurant is pretty unique and worth the drive.
Make The Drive To Enoteca Maria
Enoteca Maria on it's face value is an Italian restaurant. However, some nights you might not get Italian on the menu. Also, the menu changes almost every single day:
At Enoteca Maria we celebrate cultural diversity by serving cuisines from around the world, but we do it in the most uniquely authentic way possible. Real grandmothers from every country across the globe are invited and hired as chefs to cook the recipes handed down to them that they cook at home for their families, that make up the fabric of the culture they were born and raised in.
Yes, you read that right. Each night the chef is a Grandmother. It's not the same grandmother two nights in a row, which means, you'll never know what classic recipe you'll get. They also have a full schedule of Grandma's online.
Why Do They Employ Grandmas?
The main reason Enoteca does this, is their passion for culture:
Culture is a resource worth preserving. After all a tree can't grow and change without its roots.

 

 
Can You Find Any Of The Recipes Online?
The restaurant offers a virtual book that collects the recipes and stories of grandmothers from around the world called Nonnas of the World. It's all online HERE.
Where Can You Find Them?
You will find them at 27 Hyatt Street, Staten Island. Their hours of serving being at the following times: Friday 3pm, Saturday 1pm, and Sunday 1pm. Their last seating is at 7:30pm on all nights.
These Upstate New York Restaurants Are An Absolute Must Try For 2023
315 Menus
is a group on Facebook focused on all of our amazing restaurants locally. You can post questions, reviews, photos, and if you're a restaurant you can post menu items, specials, and more. Recently someone posted the following question:
What local restaurant have you never been to that's on your "must go to" list for 2023?"
We decided to pick the top answers and present them to you. If there are others that should be on the list, text us on our station app:
21 Incredible Spots To Order Spaghetti Across The Utica And Rome Area Of New York
Is there no more classic match than spaghetti and meatballs? Where in the Utica and Rome area of New York can you order the best spaghetti dishes? Here's 21 spots.
17 Spots To Order Garlic Parm Chicken Wings In The Utica and Rome Area
We took to social media and asked local food experts in the 315 Menus Group, along with other local food review Facebook groups. These restaurants were mentioned the most. If you have any we should consider expanding this list with, feel free to text us on our station app.
Here's 17 spots in the Utica and Rome area of New York where you can order the best garlic parm chicken wings.