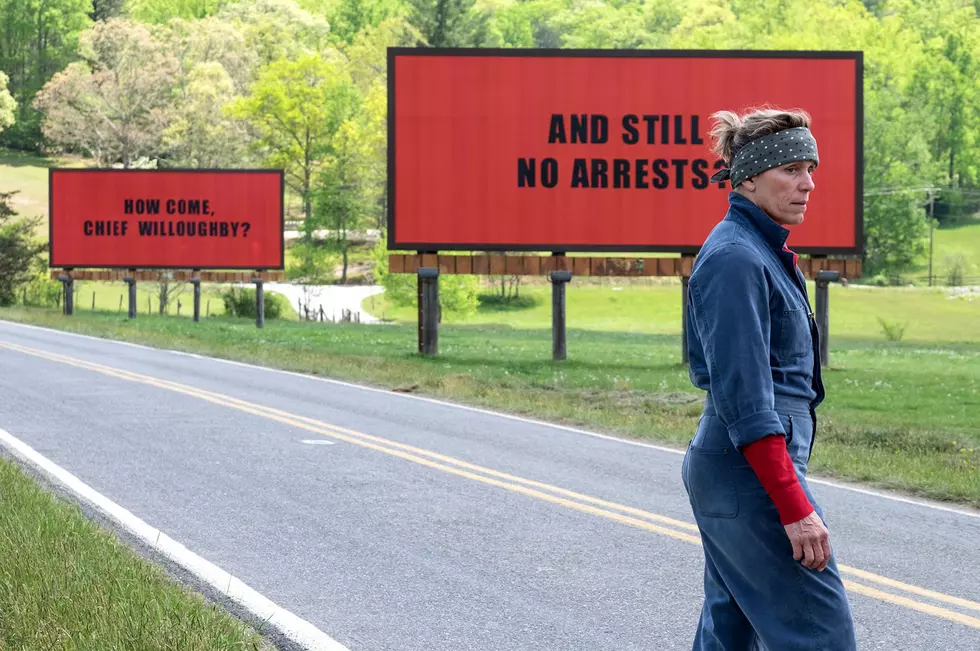 'Three Billboards' Continues Awards Season Sweep at the 2018 BAFTAs
Fox Searchlight
Now that awards season is heating up and the long road to the Oscars is getting shorter every day, it's time to scrutinize all the other awards shows' choices to see if we can read between the lines and figure out what's going to win Best Picture on March 4. The Golden Globes and the BAFTAs are usually a pretty good indicator of what the industry is looking for, and Three Billboards Outside Ebbing, Missouri has been gaining a somewhat surprising number of accolades, quickly emerging as an Oscar frontrunner. Last night at the BAFTAs, that became even more of a sure thing, with Martin McDonagh's black comedy-drama taking home another Best Film award.
Not only that, Three Billboards also took home Outstanding British Film, the Best Actress award for Frances McDormand, Best Supporting Actor for Sam Rockwell, and Best Original Screenplay, seemingly further cementing its Oscars chances. We'll have to wait and see if the Academy will take a cue from the BAFTAs on their final decision (the two voting groups share about 500 members), but this is still a big get for Three Billboards. The only other film to get a lot of recognition from the awards was The Shape of Water, which got Best Production Design, Best Original Music, and Best Director for Guillermo del Toro.
Other showings from the night include a Best Supporting Actress award for Allison Janney's performance in I, Tonya and a Best Actor award for Gary Oldman's Winston Churchill in Darkest Hour. Oddly, Dunkirk, a movie that felt like it would be immense awards bait for something like the BAFTAs, only took home a (well deserved) Best Sound award from the night.