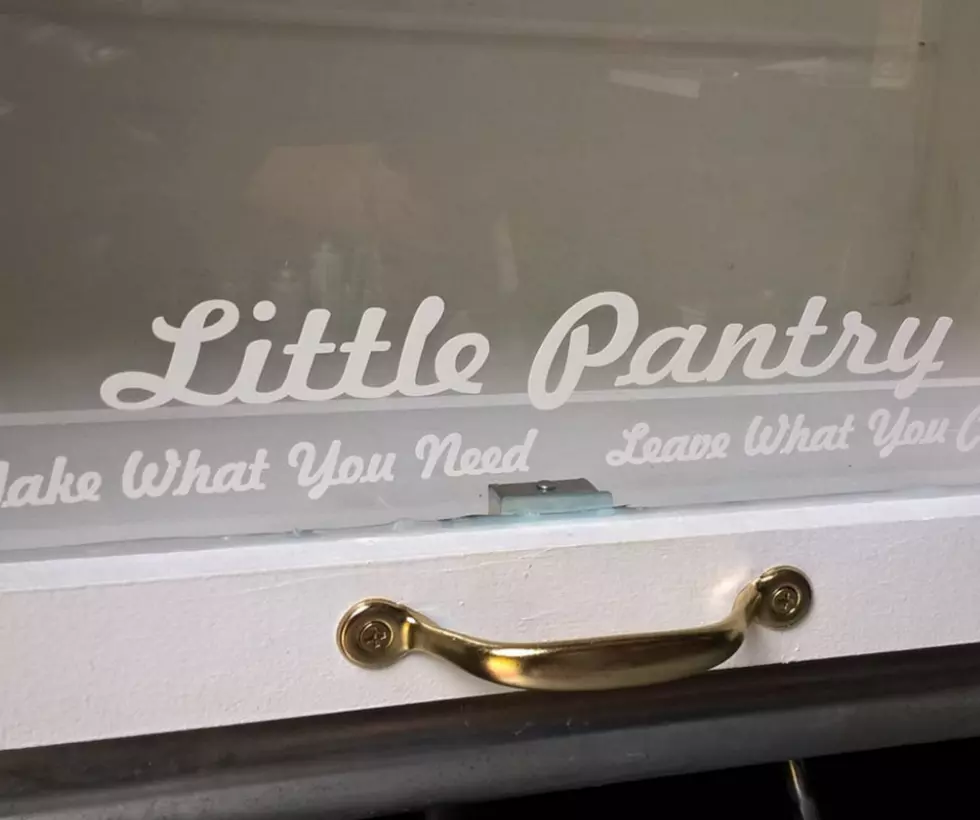 Two Cousins Help Bring 'Blessing' to Rome to Help Those In Need
Credit: Sarita Ruiz
Two cousins were inspired by something one saw in another New York town, and now they're bringing the same 'blessing' to Rome to help those who need it.
Sarita Ruiz is no stranger to sharing her talents. Sarita's food truck has been sharing her culinary gifts with Central New York for years - handcrafting empanadas for all to enjoy. Recently, she was in Sackets Harbor and spotted something she knew she wanted to make happen in her native Rome: a blessing box. Her cousin, Johnny Mahoney, used his talents to make one.
A 'Blessing Box' is like a mini-pantry: donors can stock the small box with non-perishable items - anything from food to toiletries, leaving them for others in need to take. It's a simple concept, and relies on the goodness of people to sustain it - the good Samaritans who stock it, and the honesty of those who choose to use the items inside.
Here's how Sarita describes how it came to be:
"It was something I spotted this summer in Sackets Harbor and I loved the idea. I dared Rome to do the same in a Facebook post and apparently they've already done it. Many people commented that there used to be one that was taken down and never put back up. My cousin Johnny saw this on Facebook and took it upon himself to make a new one (the one in the photo). So today while trying to find a place to put it or see if this one can replace the other, now people are commenting that the box is still there (I'll go check now). So we've found a home for it at the church on Washington st in Rome."
Sarita goes on to say that she doesn't want any credit - and that her cousin, Johnny Mahoney, is the one that deserves all the thanks for seeing her post and making the new Blessings Box. Theresa LaPointe, of the Rome Wesleyan Bread Of Life Community Center was quick to invite Sarita to install the box near the center, where it will help many people in need. Sarita also pointed out that there is another Blessing Box in Rome already, but she's glad to help add another.
Our hats are off to Sarita Ruiz and Johnny Mahoney for doing something good for their local community. #spreadthehappy
---
If you have a heartwarming and positive story to share as part of our #spreadthehappy series, send us an email at beth@lite987.com