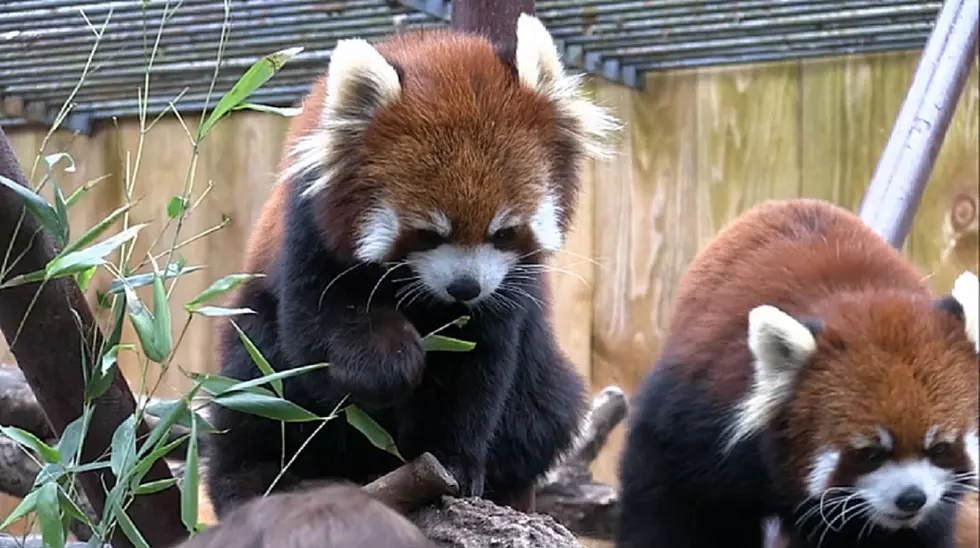 Utica Zoo Animals Make Super Bowl Predictions
TSM
The Big Game aka Super Bowl 55 is here. Who will win the big game? The Utica Zoo wants to try and help you decide the winner.
Animals at the Utica Zoo are casting their picks for who will win the Lombardi Trophy. From Red Pandas Mei-Lin and Ming-Yue, to Bactrian Camels Najla and Furlow, the various animals will be making their picks through Sunday morning on the Zoo's Facebook page.
Enter your number to get our free mobile app
Some are choosing their favorite team and some are choosing their favorite quarterback between Tom Brady and Patrick Mahomes.
"We offer our animals enrichment on a regular basis to reinforce their natural behaviors," said Mark Simon, Visitor Experience and Marketing Manager at the Utica Zoo. "Enrichment is important for the mental and physical health of animals under conservation care. Whether it a favorite snack, a favorite toy, or even a cardboard box, our team of experienced animal care professionals always find unique ways to enrich the lives of our animals."
You can visit Facebook.com/UticaZoo to see the animal's predictions prior to the Big Game Sunday morning. The Utica Zoo and Gift Shop are open daily from 10am-4pm.
So far the Red Pandas have picked the Chiefs. You can follow their page for more picks.
Why Is Circle K In Rome, Vernon, And Westmoreland Not Selling Beer?
Why are Circle K locations in Rome, Vernon, Sylvan Beach, Oneida, Canastoa, and Westmoreland not selling beer for the Super Bowl?
A number of liquor licenses belonging to Circle K properties throughout Central New York are listed as expired. According to the Rome Sentinel, the chain didn't lose their license per say, the issue is clerical in nature. Liquor licenses across their New York properties list the expiration date for the license being January 31st, 2021.
CHECK IT OUT: 100 sports records and the stories behind them