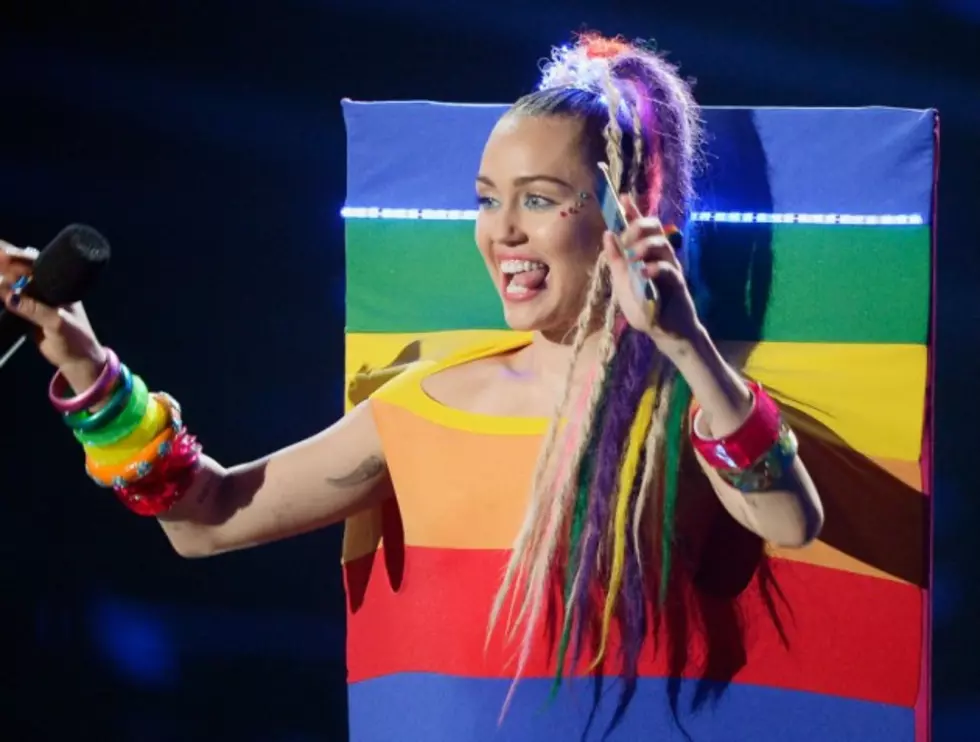 Have We Seen the Last of the MTV Video Music Awards?
Kevork Djansezian, Getty Images
According to Billboard, Viacom has shut down rumors that the VMAs, which have been in production since 1984, are no longer. Despite faltering ratings and the departure of many high-level executives from MTV, Viacom Vice President of corporate communications Mike Jafar has insisted there will be a 2016 show and beyond. The rumors are "not even remotely true," he told to the site.
Billboard, though, maintains that "multiple sources" say the show is in jeopardy.
Last year's show, which netted 8.3 million viewers, fell 18 percent in ratings from the 2013 edition, which caught the attention of 10.3 million viewers. Only a couple of years prior, though, the VMAs achieved the most successful broadcast in the show's history—2011's event drew in 12.4 million viewers. Plus, social activity surrounding Beyonce's pregnancy announcement broke the existing record for tweets per second, with nearly 9,000 posts each second.
Do you believe we've seen the last of the VMAs? Would you care either way? Share your thoughts in the comments!
See how Miley's look evolved over the course of the 2015 VMAs:
10 Surprising Facts About the MTV VMAs