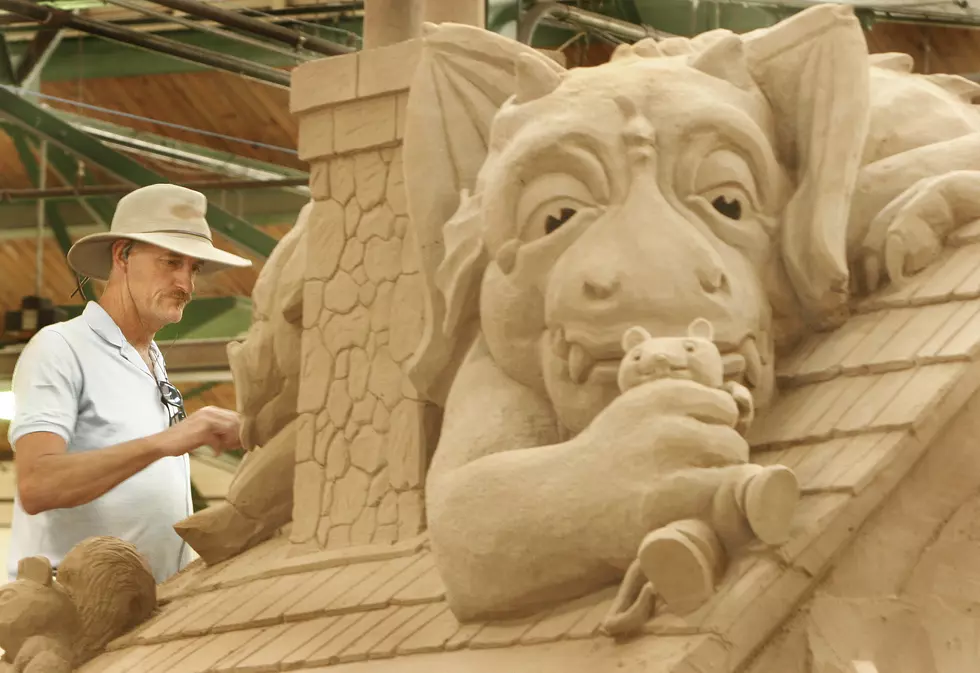 Vote For The 2019 New York State Fair Sand Sculpture
Credit: Mike Okoniewski -Empire Expo Center
If one of the highlights of attending the New York State Fair for you is observing the sand sculpture, you'll be really excited about this news. This year, you can help decide what we see as part of the sand sculpture.
Voting is on to determine what subject will be crafted out of sand for the 2019 fair. A panel of judges have narrowed the subjects down to 20 different ideas, and now you have the chance to pick your favorite! Voting ends on August 5th, so make sure you vote for what you'd like to see most, now!
Here's the choices you can vote for:
Where's Waldo, NY Edition
Sesame Street 50th Anniversary
Dedication to NY State and it's inventions, including the first ferris wheel in the US back in 1849
The Centennial Anniversary of Women's Suffrage and Voting in NY
Celebration of the Arts from NY
Fair Sights
The Four Seasons in NY: Fall, Spring, Summer, Winter/Sports During Those Times
80's
Beach Theme
Wizard of Oz
Farmers Across America
Marvel Characters, like the Avengers and Ironman
New York Activities - hiking, fishing, camping, exploring NY
Road Trip map of NY in different areas
Adirondack Mountains
Connection, Hand in hand, everyone even pets, love, kindness.
Harry Potter and the Hogwarts Castle
Dedication to Native American people
Famous NY Landmarks
50th Anniversary of Man Walking On The Moon moon
What do you think should be the theme for the sculpture this year? Don't forget to cast your vote here!