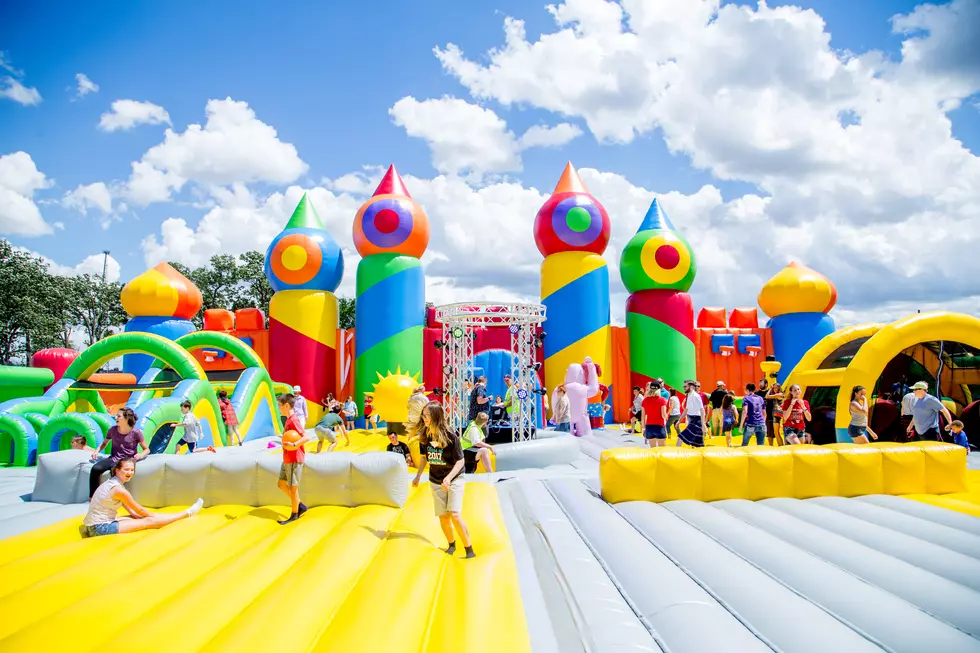 World's Biggest Bounce House Coming to Upstate NY This Summer
Credit: The Big Bounce Press Page
Imagine 10,000 square feet of bounce house, built for kids and adults, where you can bounce your whole day away. Well, it's coming to Upstate NY this summer.
It's been called the "Taj Majal" of bounce houses - and with good reason - the World's Largest Bounce House is amazing. And it's not just a bounce house. There are all sorts of different areas and challenges (basketball hoops, obstacle runs etc) along with "chill out areas" for when you need a rest. There are slides, ball pits, and great photo opportunities.
The bounce house will be in Albany, June 28, 29, and 30. Then the bounce house will travel to Buffalo for two weekends in August: 9, 10, 11th, and 16, 17, 18th. You can get tickets for either location HERE.
Aside from JUST the bounce house, there are two other "experiences": airSpace and The Giant.
Tickets are $16 for ages 3 and younger, $24 for 7 and younger, $24 for 15 and younger, and $28 for 16 and older. There are even food and beverages available.