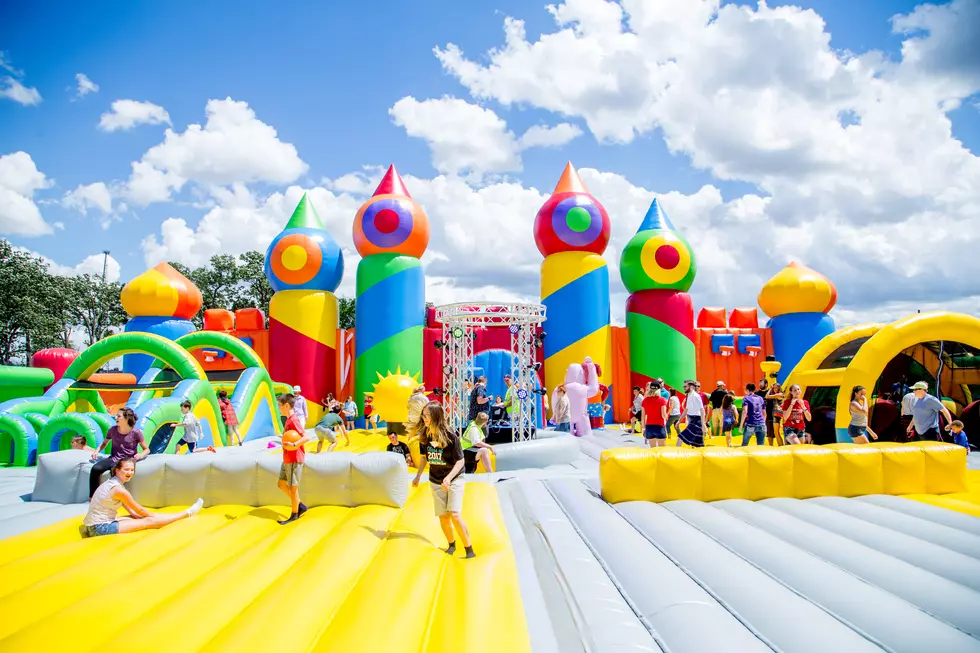 World's Largest Bounce House Coming to New York Soon
Credit: The Big Bounce Press Page
There are bounce houses, then there are BOUNCE HOUSES. The world's biggest bounce house - which is basically a bounce city - in coming to New York.
It was in downstate New York earlier this year, and every day sold out. Now, Big Bounce America is coming to Buffalo in August. That's a little bit of a road trip, but this is no ordinary bounce house. Check out the description:
"The Big Bounce America is 10,000 square feet of full-on inflatable fun. It's a crazy, action-packed fun day out suitable for all the family featuring the world's largest bounce house alongside a host of amazing inflatable attractions. With every bounce there's a whole new experience to be shared and down every slide a new adventure for you, your friends and your family to be a part of."
Aside from the giant bounce house, there is a giant ball pit, a ninja warrior bounce course, and a bounce area just for the kids (and another just for adults). There are even food trucks, so this can really be an all-day visit - and the kids will definitely sleep in the car on the way home.
If you want to get tickets, visit showclix.com - but hurry, because every previous New York stop sold out. Big Bounce America will be in Buffalo at the Outer Harbour from August 10-12.