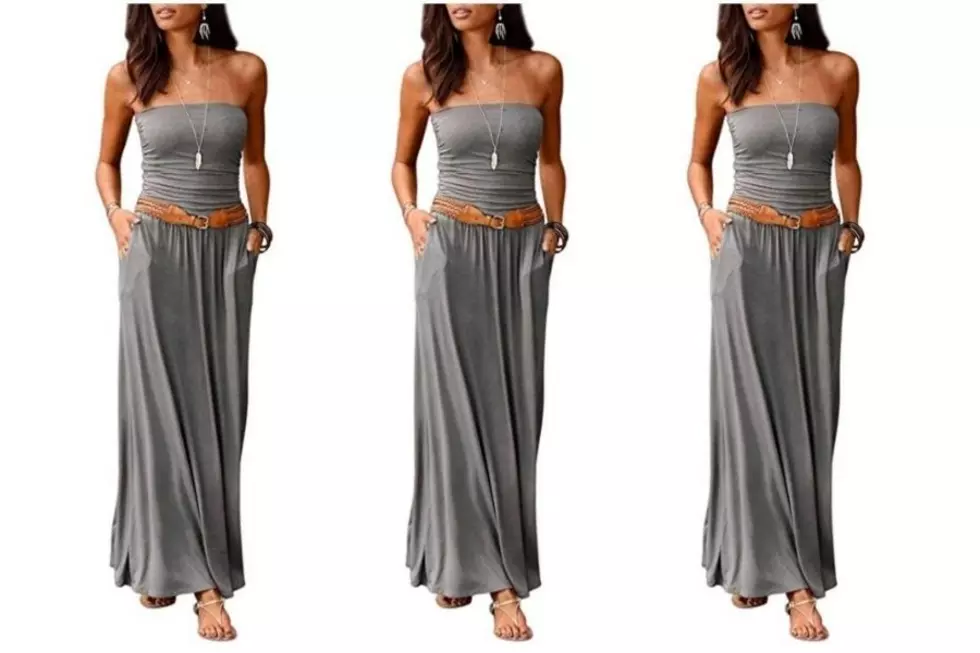 You Can Snag My Favorites Dress (with Pockets) for Less Than 30 Bucks
Credit: Alaster Queen/Amazon.com
Every once in a while, you come across something you love so much - you have to share it. This is my favorite dress, and it even has pockets - and it's less than $30, Utica. Score.
Enter your number to get our free mobile app
This may sound crazy, but I have rules about clothing.
I won't wear anything I have to fidget with all day or night long - no straps that won't stay put, etc.
If I can't throw it in the washing machine - I probably won't buy it - at least not as something I want to wear on the regular.
I love pockets. A lot.
I like clothes I can dress up or down - depending on my mood.
I'm not spending too much.
Imagine finding a maxi dress that fits all those criteria? Plus, let's be honest - maxi dresses rock because a) they're easy and b) you don't have to shave your legs.
I have this dress in 2 colors - and I just bought 2 more because I love it so much.
I bought this Vanilla Bay brand in a print (that's discontinued) and in black. Then, I bought this brand in grey and navy. The prices are a little different - but both are under $30. I've worn the black dress to fancy events, to dinner, and to the beach over my bathing suit - and then I just throw it in the wash. The top stays up (full disclosure - I wear a B and I didn't even need a bra with this - WIN!) and I didn't have to spend the whole night tugging it up.
Here I am in the black one, dressed up a little for dinner!
If you've been searching for a dress that you can do anything with - my friend, this is it.
---
---
Beware of These 50 Jobs That Might Vanish in the Next 50 Years