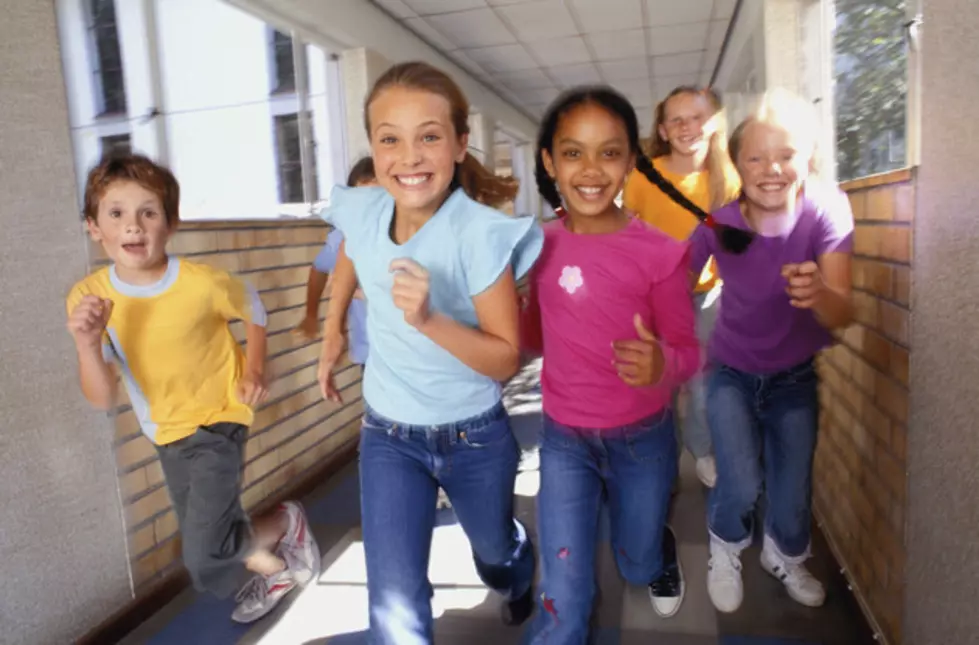 10 Fun Things for Utica Area Kids to Do On Spring Break [Video]
Pixland/Thinkstock/TSM
It's time for spring break because you deserve some time off right? There's plenty to do to keep your kids from becoming bored too!
Your children are looking forward to a break from school but you as a parent may be squirming in your shoes! Of course you love your kids but you don't want them clinging to your coattails complaining of boredom all week long either. Here's a list of some things that will keep you and the kids entertained this week!
Farmers Market Maple Syrup Demonstration
It's educational, and it's fun! if you've never seen how maple syrup is made, it's pretty neat!  Your youngsters won't complain about being hungry either. The demonstration also includes a pancake brunch and there's nothing like REAL maple syrup!
Where and When: Parker's Clapsaddle Farm in Ilion Saturday April 4th- 11am.
Here comes Peter Cotton Tail hoppin' down the bunny trail! This fun filled event will feature an Easter egg hunt, and pictures with the Easter Bunny! Have you ever wanted to introduce yourself to a llama or a real bunny. Now's your chance, the Eggstravaganza also features an animal meet and greet!
Where and When: Utica Zoo Saturday April 4th 11am-3pm.
Here's the place the little ones can go to blow off some steam and have a blast. If they're suffering through cabin fever like the rest of us, escape for a day of fun at the Family Fun Factory! Don't be surprised if one of their favorite fictional characters makes a special appearance too: Dora the Explorer, Scooby Doo, Sponge Bob, and Handy Mandy will all be hanging out at this exciting venue located in the village of New Hartford. Your youngsters can also stuff their faces with tasty pizza and entertain themselves with classic arcade games!
Where and When: Hannaford Plaza, Washington Mills. Open Monday through Thursday 11-8, Friday  through Saturday 10-9, and Sunday 10-8.
Bedtime Math's Crazy 8's Club
Whoever knew math could be so much fun! Your little one may be off from school but they can still get an education at this totally awesome math club at the Utica Public Library. Kids will learn math tables and other important number stuff while competing in the "Toilet Paper Olympics," playing with bouncy dice, and learning shapes while they glow in the dark!
When and Where: Monday April 6th 4:30pm at the Utica Public Library.
Conveniently located in the village of New Hartford, Kids Fun Zone is sure to please the little ones in your family. Unique games, tasty treats, and a one of a kind atmosphere make this this fun house a top notch attraction here in Central New York!
When and Where: 12 Genesee Street, New Hartford.  Open Saturday (12-1:30) - (2-3:30) - (4-5:30) - (6-7:30) - (7:30-9) Sunday (12-1:30) - (2-3:30) - (4-5:30).
When and Where: Dunham Public Library in Whitesboro, Tuesday April 7th, 4:00pm.
When and Where: Utica Public Library, Wednesday April 8th, 3:00pm.
Story Time with the New Hartford Police
When and Where: New Hartford Public Library, Thursday April 9th, 11:00am.
When and Where: Utica Public Library Friday April 10th, 11:00am.
Professional Bull Riders Family Event
When and Where: Bass Pro Shop in Utica Saturday April 11th, 12:00pm.
Spring is coming in Central New York.....eventually!