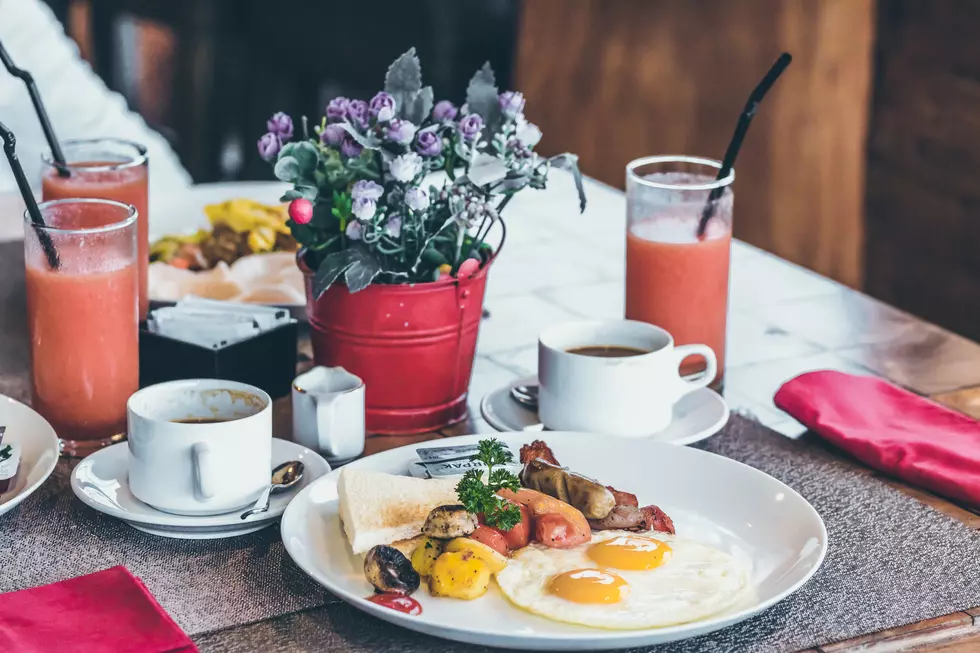 15 Lovely Upstate New York Restaurants For Your Breakfast Routine
Photo by Artem Beliaikin on Unsplash
Doctors and experts all say that breakfast is the most important meal of the day. Here's 15 places in Upstate New York you need to add to your routine.
Brief History Of Breakfast
According to BreakfastCereal.org, the concept of eating breakfast began in the Neolithic (late Stone Age) era, when large stones were used to grind grains to make a sort of porridge. Porridge was also a staple of Roman Soldiers' diets.
Breakfast as we know it began in the early 19th century, when some middle-class men started to work regular hours in offices – prior to that people would often work for a few hours, then eat a meal at about 10am. Wives or kitchen staff would often serve these 19th century commuters a two-course meal that would often begin with a bowl of porridge. This would be followed by a full English breakfast: toast and eggs with bacon or fish. This style of meal wasn't referred to as the 'full English' until the First World War when lighter breakfasts grew in popularity.
We have evolved from porridge to amazing restaurants all over New York State.
Where Do You Enjoy Breakfast Locally?
Where are your favorite places locally in Upstate New York, Central New York, and the Mohawk Valley to chow down on incredible breakfast foods? We have so many different restaurants here in the Mohawk Valley that serve all different kinds of meals, sometimes it's an overwhelming task to decide where to go. Also, we have so many restaurants that focus on lunch and dinner, where do you find incredible breakfast?
From Utica to Rome, Barneveld to West Winfield, Holland Patent to Clinton, we asked all over social media for some of the best places. Looking for a wonderful place to go to breakfast? These are all great options. If you have any others we should add to our list, let us know on our station app.
15 Lovely Upstate New York Restaurants For Your Breakfast Routine
Thanks to everyone in the 315 Menus Facebook page, for suggesting these top locations for getting breakfast in the Mohawk Valley. Have you tried any of them? What should we order? Let us know inside our station app.
19 Central New York Restaurants Dishes You Wish You Could Have Again For The First Time
Wouldn't it be nice to experience your favorite restaurant again for the first time in Central New York? What dish would you pick? We asked the following question on social media. Here's 19 answers at random.
24 Businesses We Loved Growing Up In Upstate New York
Are you ready to relax and unwind and take a trip down memory lane? Here's 24 businesses you remember, and loved, while growing up in Upstate New York.