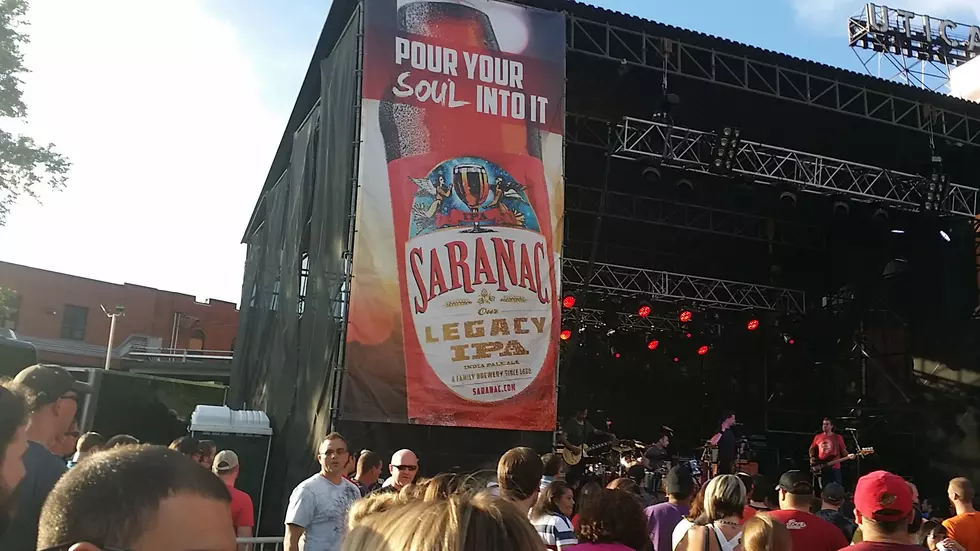 2019 Saranac Thursday Lineup and Full Performance Schedule
Credit: Cindy McMullen/TSM
Are you looking forward to warm summer nights and great bands as much as we are?
Here's the full Saranac Thursday lineup for 2019!
May 23rd - Last Left
May 30th - Honey Suckle Vine
June 6th - Simple Props
June 13th - Follow The Muse
June 20th - Floodwood
June 27th - Beadle Brothers
July 4th - NO SARANAC THURSDAY
July 11th - Gridley Paige
July 12th - ThunderWatt
July 18th - Our Common Roots
July 25th - My So Called Band
August 1st - 3 INCH FURY
August 8th - THE BOMB Rocks
August 15th - Showtime
August 22nd - The Old Main
August 29th - Drop The 4, Formerly Ladies Drink Free
September 5th - Last Left
The #SaranacJams schedule is available:
May 18, 2019 - Get the Led Out
July 17, 2019 - Iration
July 19, 2019 - Almost Queen
July 26, 2019 - The Struts
July 30, 2019 - Dark Star Orchestra
September 1, 2019 - Umphrey's McGee
The first question we'll want to answer is:
When do Saranac Thursdays start?
Saranac Thursday will kick off on May 23, 2019!
Saranac Thursdays help raise money for the United Way of the Valley and Greater Utica - so when you come down to the brewery to enjoy the music and the great beer, you're supporting a great cause.
Last year, you helped raise over $42,000 for the United Way.
For previous stories about Saranac Thursday - check out the link below: