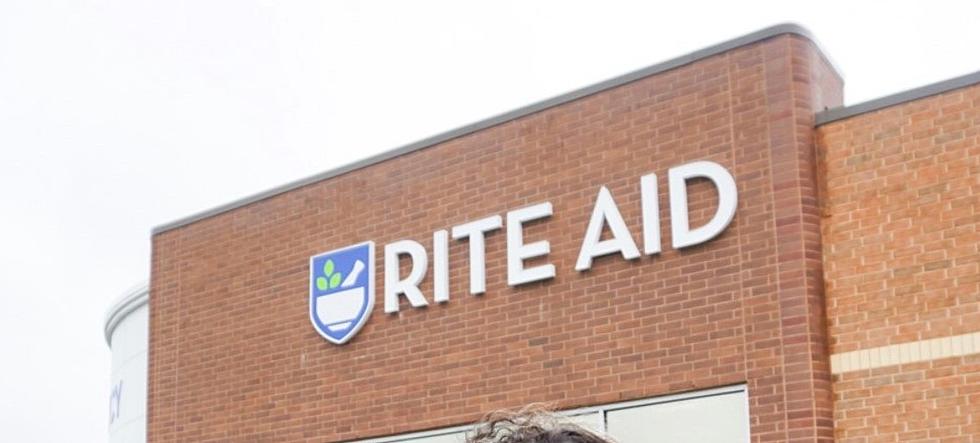 Here's The 29 Rite Aid Locations Closing Across New York State
Rite Aid
Rite Aid is expected to close at least 29 stores across New York State after filing for Chapter 11 bankruptcy. Here's the locations they are looking to close:
Business Insider has identified 154 underperforming stores across the United States that it will close as part of its bankruptcy plan. Syracuse.com points out, more locations could get the ax as well because The Wall Street Journal said last month Rite Aid could close as many as 500 pharmacies nationwide.
Rite Aid has more than 2,100 drugstores, including 14 in the Central New York region. Most of the affected locations in the Empire State are in New York City and Long Island.
A representative for Rite Aid told Business Insider that customers affected by the closures will have their prescriptions transferred to another pharmacy "so there is no disruption of services."
Here's a look at Rite Aid stores closing in New York state according to Business Insider:
Bay Shore: 836 Sunrise Highway
Bellmore: 2784 Sunrise Highway
Brooklyn: 2981 Ocean Avenue, 2002 Avenue U
Cheektowaga: 2887 Harlem Road
Copiague: 901 Merrick Road
East Northport: 577 Larkfield Road
Floral Park: 2 Whitney Avenue
Flushing: 71-18 Kissena Boulevard
Huntington Station: 695 East Jericho Turnpike
Kenmore: 2453 Elmwood Avenue
Levittown: 3131 Hempstead Turnpike
Medford: 700-43 Patchogue-Yaphank Road
Oceanside: 3199 Long Beach Road
Oyster Bay: 273 Pine Hollow Road
Port Jeff Station: 593 Old Town Road
Rochester: 1567 Penfield Road
Smithtown: 65 Route 11
Valley Stream: 198 West Merrick Road
West Patchogue: 397 Sunrise Highway
Here's additional Rite Aid stores closing according to A&G Real Estate Partners:
Bronx: 1179 East 233rd Street
Bronx: 5825-35 Broadway
Brooklyn: 344 Avenue X
Buffalo: 15 Arnold Street
Buffalo: 452 Main Street
Fairport: 6720 Pittsford-Palmyra Road
New Windsor: 393-397 Windsor Highway
New York: 2170 Frederick Douglass Boulevard
Oneonta: 94 Chestnut Street
Sayville: 101 Main Street"
Again, customers affected by the closures will have their prescriptions transferred to another pharmacy
25 Stores / Restaurants You Want To See At Sangertown In New Hartford
What type of stores and restaurants would you want to see at Sangertown Square Mall in New Hartford? That's the question we've asked on social media and have plenty of suggestions.
Gallery Credit: Dave Wheeler
Do You Remember These 44 Central New York Classic Bars And Nightclubs?
Do any of these spots ring a bell for you? Bring back any great memories? Let us know inside our station app.
Gallery Credit: Dave Wheeler
Central New York Shares Memories From Sangertown And Riverside Center
We asked all over social media for you to share with us your favorite memories from Sangertown and Riverside. Here's some of the top responses:
Gallery Credit: Dave Wheeler