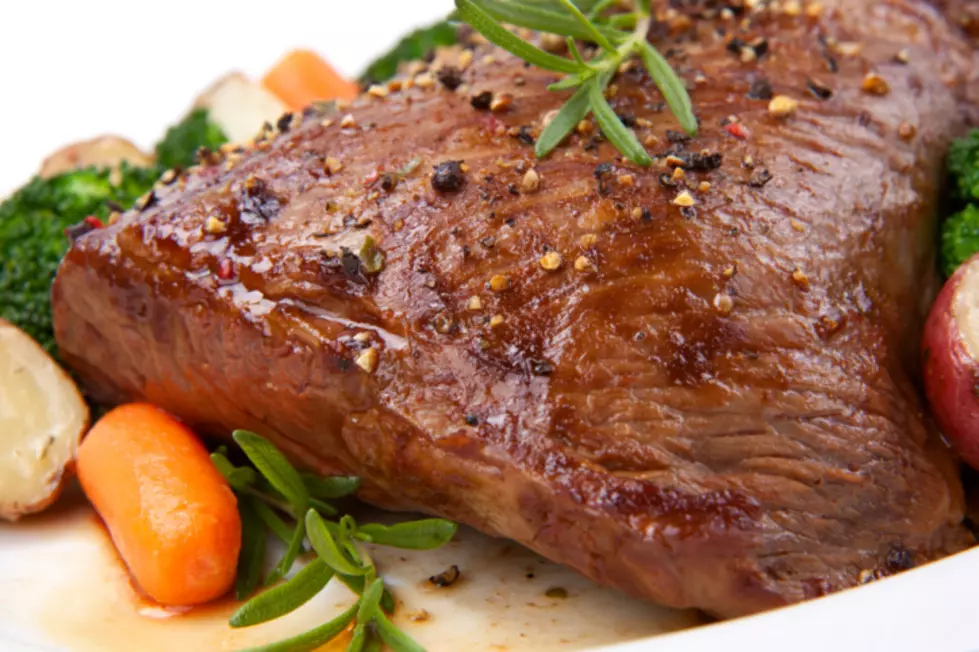 5 Restaurants in Rome You Probably Don't Know About… But Should!
Eugene Bochkarev/ThinkStock
Central New York is well-known for its variety of amazing restaurants. We found a few restaurants that you may not know about, but you should check out at least once.
Who knows?! One of these restaurants may become your new favorite...
Ballister's Bistro
Okay, so it's not really a "restaurant," it's more of a sandwich shop, but it's definitely worth a stop in. Their unique flavor combinations will have you coming back again and again - Like their roast beef with pepper jack cheese with chipotle mayo, or their curried chicken salad with carrots and sliced almonds. And what goes perfect with a delicious sandwich? Some side salads like their potato salad or their macaroni salad. You can see the Ballister's Bistro menu here, and don't forget to stop by - They're located on James Street in Rome.
Eddie's Paramount Diner
If you want a true-blue "diner" experience, this is the place for you. Two things seem to get the biggest reviews of this restaurant - Their "Roast Beef Night" and the amazing steak and eggs for breakfast. If you want that home-cooked style of food with huge portions (like seriously, you'll have MORE than enough to take home for a second meal), then try Eddie's Paramount Diner on West Dominick Street.
 Fuji's
Fuji Japanese Steak & Sushi House is a hidden gem tucked away on Rome Taberg Road in Rome. Their menu is quite extensive with everything from chicken teriyaki to shrimp fried rice, to all their options for sushi - Like eel, smoked salmon, crab stick, octopus, or shrimp (and that's just a FEW of the options). Maybe try one of the chef's specials like the Godzilla Roll - which has tuna, salmon, yellowtail, crab meat, eel, white fish, and it's deep fried. If you're a sushi lover this is your place. Even if you've never had sushi - This place will give you the options to pick something you would be willing to try. You can see their huge menu here.
Caribbean Restaurant
Caribbean Restaurant is perfect if you want true, authentic Hispanic food. The food is extremely flavorful and you will NOT leave disappointed... Actually, you'll probably be leaving with leftovers (especially if you order the paella). People are raving about their empanadas and their rice and beans. And if you're not sure what to get - Reviews swear by the amazing customer service and how they're so helpful and friendly. Maybe switch it up for lunch today and stop by the Caribbean Restaurant on West Dominick Street.
Delta Lake Inn
This one we're sure you have heard of, but have you ever actually stopped into the Delta Lake Inn for a meal? If you haven't, this is a must do! Besides having a delicious meal, you'll get a beautiful meal in an amazing atmosphere. Oh and the servers? They are MORE than helpful - They're friendly, enthusiastic, and will make sure you're enjoying every moment of your dining experience. Try their chicken riggies or maybe one of their half-pound burgers. They also offer seafood and mouthwatering steaks. You can see their full menu here.
---
MORE: What's the Least Amount of Munchkins You Can Get?