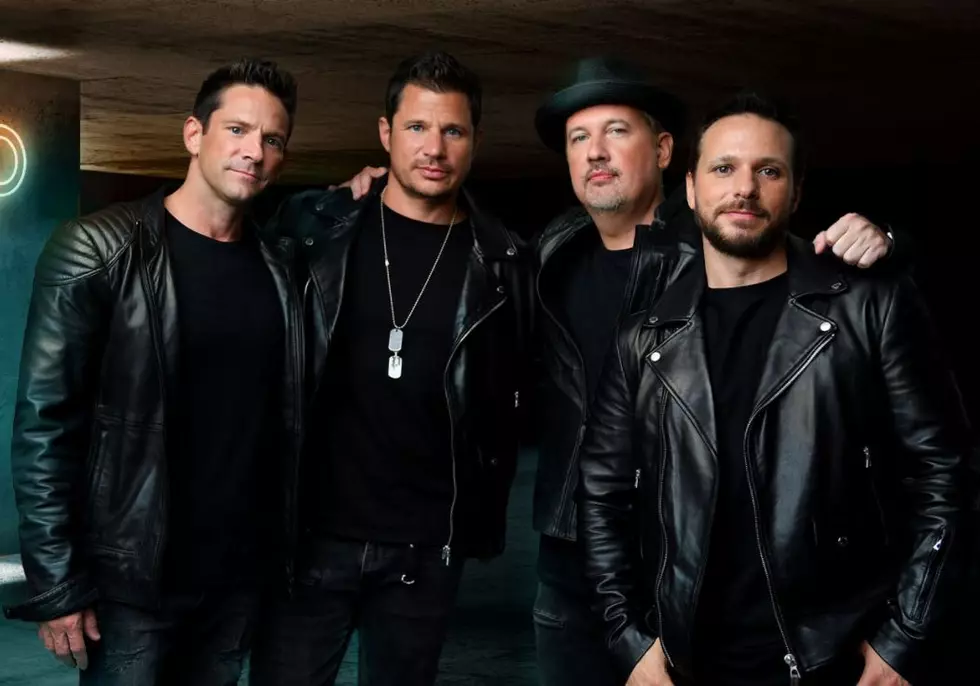 98 Degrees Set To Perform In Syracuse August 21st
98 Degrees
If you love 90's music, you probably love 98 Degrees. They are set to perform in Syracuse at the New York State Fair's Chevy Court stage.
The performance will take place on Saturday, August 21 at 2PM. The best part, the concert is free with admission to the Fair.
"The reason we do it is because we still enjoy music and we still enjoy performing together. We decided to be a group," Drew Lachey told syracuse.com,  differentiating from other boy bands that were formed by talent shows and record executives. "We made this choice, for better or worse, we chose each other... We really enjoy hanging out with each other and I think now, more than ever, we respect each other... and we're having more fun than ever. As long as people keep coming out to see us and enjoy it, we're going to keep doing it."
The group features Jeff Timmons, Justin Jeffre and brothers Drew and Nick Lachey. You know them for their hit songs like "I Do (Cherish You)," "Because of You," "The Hardest Thing" and "Give Me Just One Night (Una Noche)." 98 Degrees last performed at the NYS Fair in 2001.
The New York State Fair will take place August 20 through September 6 in Syracuse.
MORE FREE SHOWS TO NYS FAIR
Quite a few free shows have been added to the New York State Fair already. Here's a quick list of acts already announced:
Nas - 8/20
Ratt - 8/21
Brothers Osborne - 8/22
REO Speedwagon - 8/25
Three Dog Night- 8/26
Sister Sledge - 8/27
Mellisa Etheridge - 8/27
Vixen & Great White - 8/28
Dropkick Murphys - 8/29
Oak Ridge Boys - 8/31
Halestorm - 8/31
Sheena Easton - 9/1
Blue Oyster Cult- 9/1
Starship - 9/2
Here's to many more amazing acts to be announced.
LOOK: Here Are 30 Foods That Are Poisonous to Dogs
To prepare yourself for a potential incident, always keep your vet's phone number handy, along with an after-hours clinic you can call in an emergency. The ASPCA Animal Poison Control Center also has a hotline you can call at (888) 426-4435 for advice.
Even with all of these resources, however, the best cure for food poisoning is preventing it in the first place. To give you an idea of what human foods can be dangerous, Stacker has put together a slideshow of 30 common foods to avoid. Take a look to see if there are any that surprise you.