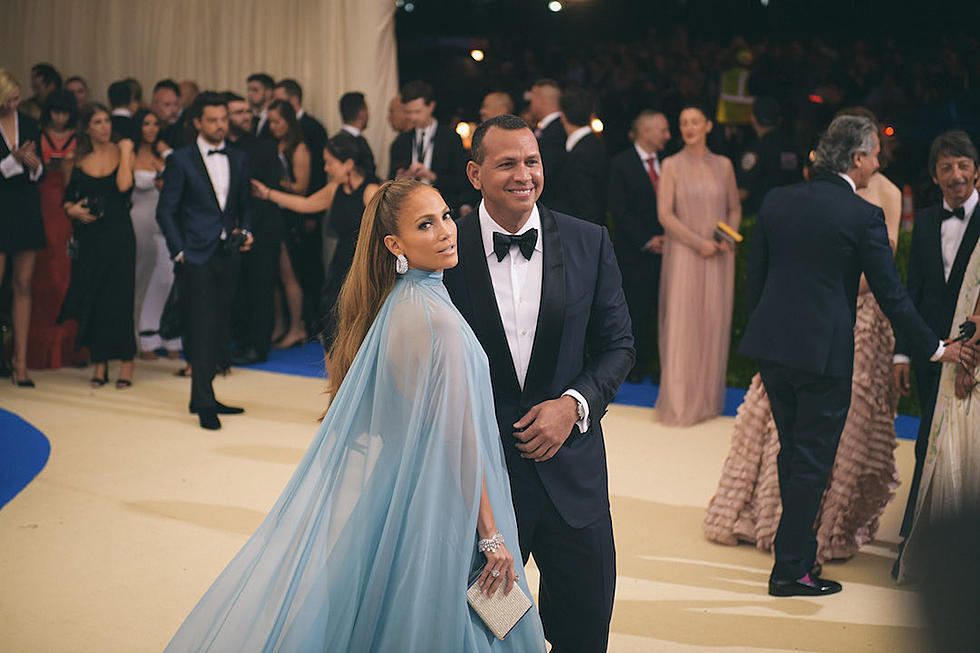 Alex Rodriguez Says Jennifer Lopez 'Has Given So Much' to Him + His Kids
Getty Images
The former Major League Baseball star recently opened up to People about his favorite quality of Lopez's, touting her "generosity." Rodriguez said he's experienced the quality first hand, as have his children and other people in Lopez's life.
"Her best quality is undoubtedly her generosity. I see it every day and my kids see it as well," he said.
He went on to reveal that their children have grown close since the two decided to blend their families, which has been a great joy for him to watch. Rodriguez's two daughters, Natasha, 14, and Ella, 10, are "best friends" with Lopez's twins, Emme and Max, both 10.
"Our kids have become best friends and that keeps us both grounded and appreciative," he said. "We couldn't have asked for anything better than the four of them getting along as they do."
Lopez echoed that sentiment, telling the outlet all four children have been so "open to love." She said she and Rodriguez "couldn't ask for greater kids."
"Kids are so beautiful and open to love and new friends...I was so loving to his kids and he was so loving and accepting of mine, and they embraced each other right away," Lopez said.
Embracing life together has been easy for Lopez, Rodriguez and their children.
"Everything feels healthy and different," she said. "We bring something to each other's lives that is profound, good and healthy."
2018 MTV Video Music Awards Red Carpet: Photos