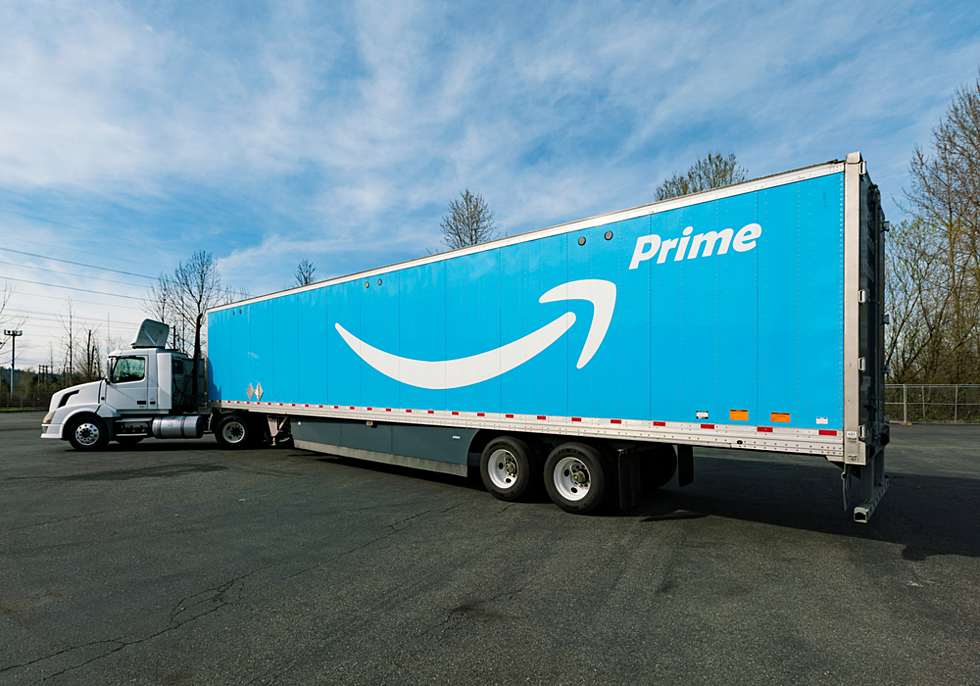 Amazon Wants to Deliver Its Junk To Your Trunk
Image Courtesy Amazon.com
Amazon is launching a new service that will allow them to deliver packages directly to your trunk, if you're cool with that.
Last year, Amazon launched an in-home delivery service that asked for permission to unlock your front door to deliver packages right inside your home. Now, they're hoping to use that same technology - and your trust - to deliver items to the trunk of your car.
How Does Amazon In-Car Delivery Work?
Here's how it works: you need to have a vehicle with an active connected service plan that can enable features such as remote lock and unlock, remote start, emergency services, vehicle diagnostics, in-vehicle Wi-Fi and more. Right now, this includes Volvo, Chevrolet, Buick, GMC or Cadillac vehicles made after 2015. You can use this service to connect Amazon Key with your vehicle for in-car deliveries. The service is free with Amazon Prime, and available in 37 US cities right now - and could be headed to Central New York soon.
Amazon can then use the Amazon Key app to find your car, unlock it and put your packages in the trunk. According to Amazon, In-car delivery is available on tens of millions of items sold on Amazon.com and works with Same-Day, Two-Day and Standard Shipping. They won't deliver items that are too bulky or items that weigh more than 50 pounds.
What about privacy and security?
Amazon says this service is completely safe and secure, and that the customer is always in total control since they can revoke access at any time. The Verge reports that could be some concerns about delivery people getting unauthorized access to your vehicle, but Amazon denies this is possible.
What do you think? Is this service convenient or intrusive? Would you let Amazon poke around the junk in your trunk? 
BONUS VIDEO: