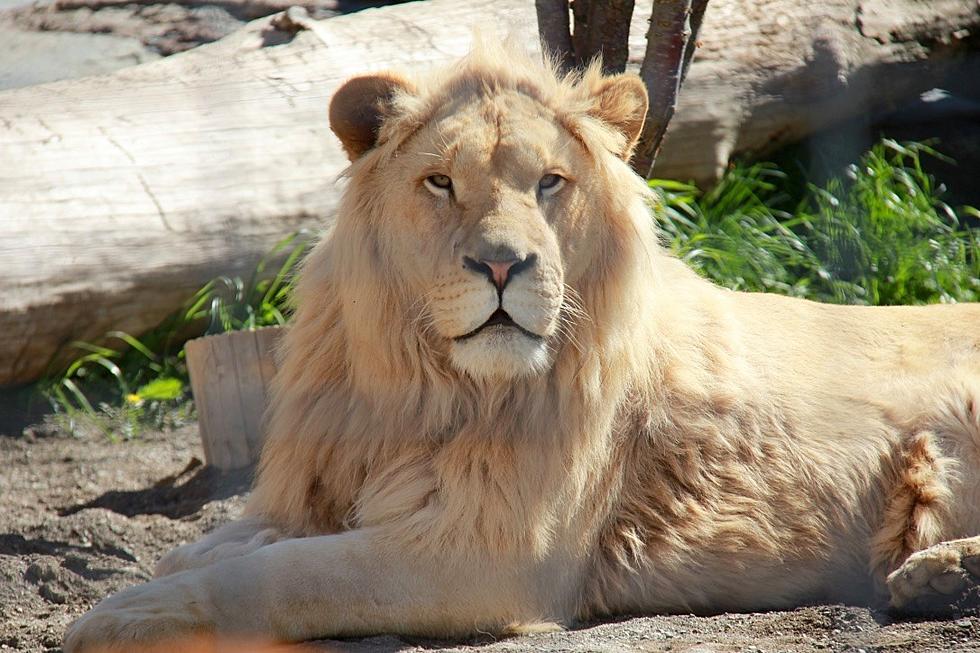 Animal Adventure Park Offers Two New Animal Encounters in Harpursville, New York
Credit: Animal Adventure Park
They already have encounters with penguins, otters, sloths and giraffes. What's next?
The Animal Adventure Park in Harpursville is the perfect place to interact with all different kinds of wild animals. They're now adding two new encounters to the list.
New this year, alongside the kangaroo walkabout, they have added an African Lion Encounter and a Gator Feeding Encounter.
African Lion Encounter
This opportunity allows you to see the "royal treatment" that the lions receive while at the park. Keepers will safely provide access to see how and why exhibit features are built, tour the interior of the lion house, watch lions participate in a training routine with their keepers, and then end your experience with an unforgettable moment of working with/feeding the lions, all while safely behind state and federally required safety barriers
Gator Feeding Encounter
Not only will you be joining keepers to learn more about all things gator, but you'll end your experience participating in a targeted feeding session with your new reptilian friends. Don't worry- it is all done safely, with none of the risk, and all of the fun. Each of the gators at Animal Adventure Park is a rescue with their own personality, and story to tell, so join them over "lunch" for this exciting experience.
Both of these encounters are $125 person and are a half hour experience. They are on sale now but your sessions will not be until May 2021 at the earliest. Those who want to attend must be at least 12 years of age to participate.
These are not private encounters, but ones that happen in groups of six.
Get ready, the Animal Adventure Park is reopening for the season on April 28. They've been focusing on improving guest experiences and animal interactions, along with updating and reimagining exhibits and accommodations for all the animals that call the park home.
Are you excited?
WATCH OUT: These are the deadliest animals in the world
OH NO WE DIDN'T: 12 Photos That Prove That Alpacas Are Cuter Than Llamas