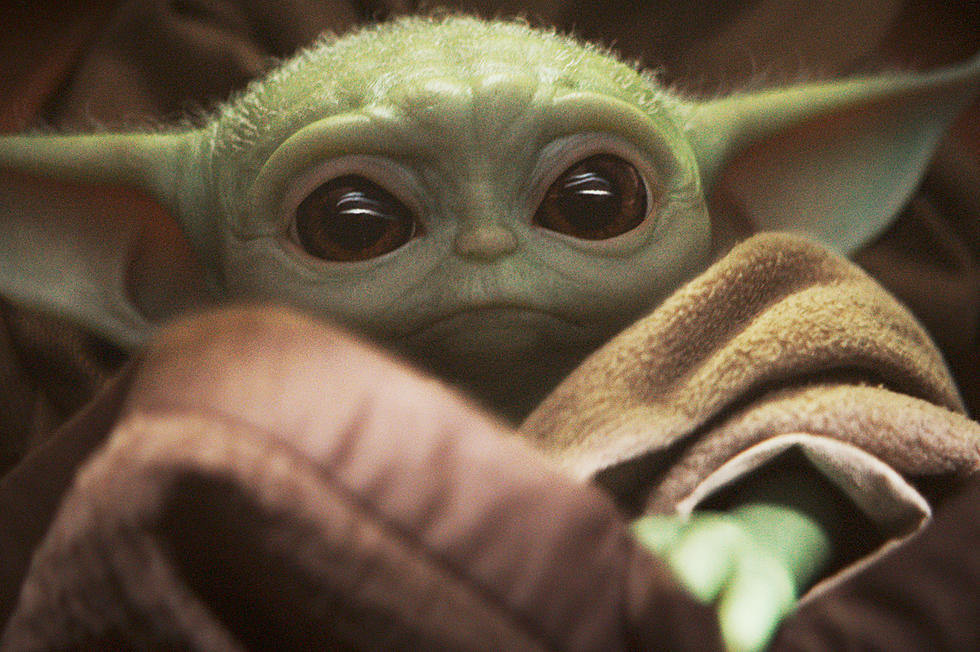 Baby Yoda Merchandise Will Be On Sale Before Christmas
Lucasfilm
Baby Yoda merchandise? Soon, it will be available.
The internet's favorite thing right now is Baby Yoda, the unnamed star (technically co-star, but who are we kidding here?) of the new Star Wars series The Mandalorian. But because the show's creator Jon Favreau was adamant about keeping this tiny little bundle of cuteness and ears secret, Disney has been caught in an unusual situation: Enormous demand for a product that they are actually unprepared to satisfy.
There have been a few articles claiming that there would be no Baby Yoda merchandise available before the holiday season, but according to CNBC those reports are incorrect. In fact, Baby Yoda stuff is coming — some of it very soon.
Apparel and accessories featuring the yet unnamed creature will soon be available through Amazon, Zazzle, Target, Kohl's, Macy's, Hot Topic and Box Lunch, a person familiar with the company plans said. These items could arrive as early as Friday. Other products will also arrive to the Disney Store, ShopDisney and at the Disney Parks before the holidays.
In terms of toys or plushes, they claim that "pre-sales ... will be available in the coming weeks. It is uncertain when that merchandise will be shipped." So if you have your hopes pinned on finding a stuffed Baby Yoda under the tree on December 25, that might not pan out.
The only other time I can think of that Star Wars merchandisers were caught so flat-footed by a crush of demand is the very first movie, when Kenner did not have the original line of Star Wars toys ready for Christmas and instead released what they called the "Early Bird Certificate Package" — basically an empty box with a coupon that entitled the owner to four figures when they were ready. Granted, it's 2019, and this idea has been mocked for decades but ... maybe it's time for another Early Bird Certificate?
Gallery — Every Star Wars Movie, Ranked From Worst to Best: