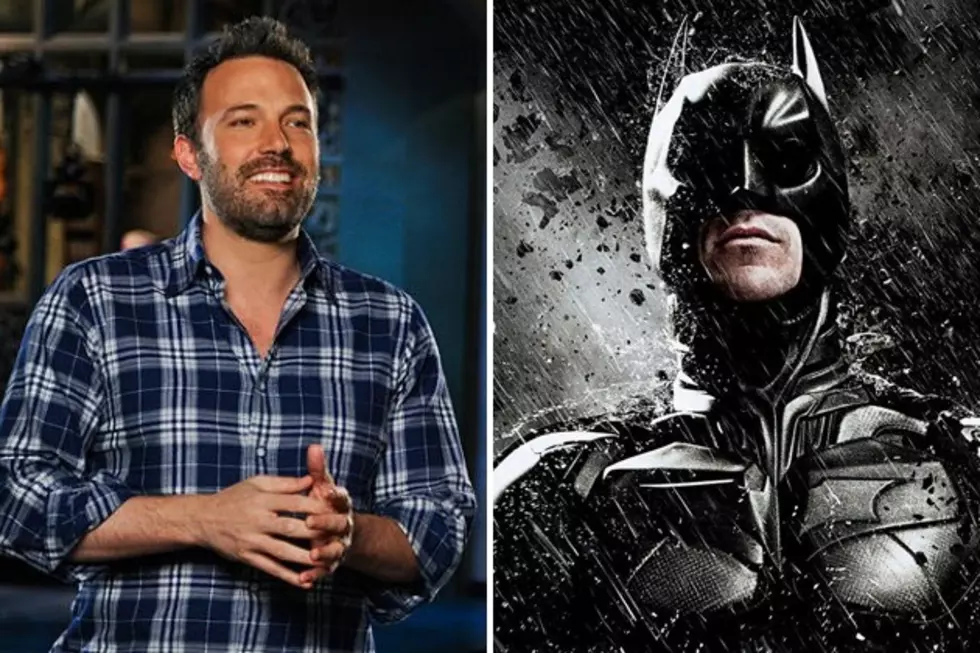 'Man of Steel 2′ Casts Ben Affleck as the Dark Knight
NBC, Warner Brothers
This comes from Variety, who also added that the film will be released July 17, 2015. And wow, what a casting announcement. Ten years ago Affleck was coming off of 'Gigli' and was considered toxic, but his turn toward directing lead to a rebound. His 'The Town' was a solid fall hit, while 'Argo' just won the best picture Oscar. What's important about those last two pictures is that they were made at Warner Brothers. The studio has been a great home for Affleck, and they've also been offering him a lot of their biggest movies. And though Affleck has achieved great success as a director, this might partly be a way to get even more risky films financed.
Director Zack Snyder issued a statement and had this to say:
"Ben provides an interesting counter-balance to Henry (Cavill)'s Superman. He has the acting chops to create a layered portrayal of a man who is older and wiser than Clark Kent and bears the scars of a seasoned crime fighter, but retain the charm that the world sees in billionaire Bruce Wayne. I can't wait to work with him."
Affleck will be playing against Henry Cavill's Superman, and we're now a lot more excited for this picture than we were before. The big question now is: How much time will they invest in re-setting up Batman's character? Affleck is a total change of pace from Christian Bale's Dark Knight, but that doesn't mean they won't spend half the movie giving the character a new origin story anyway.