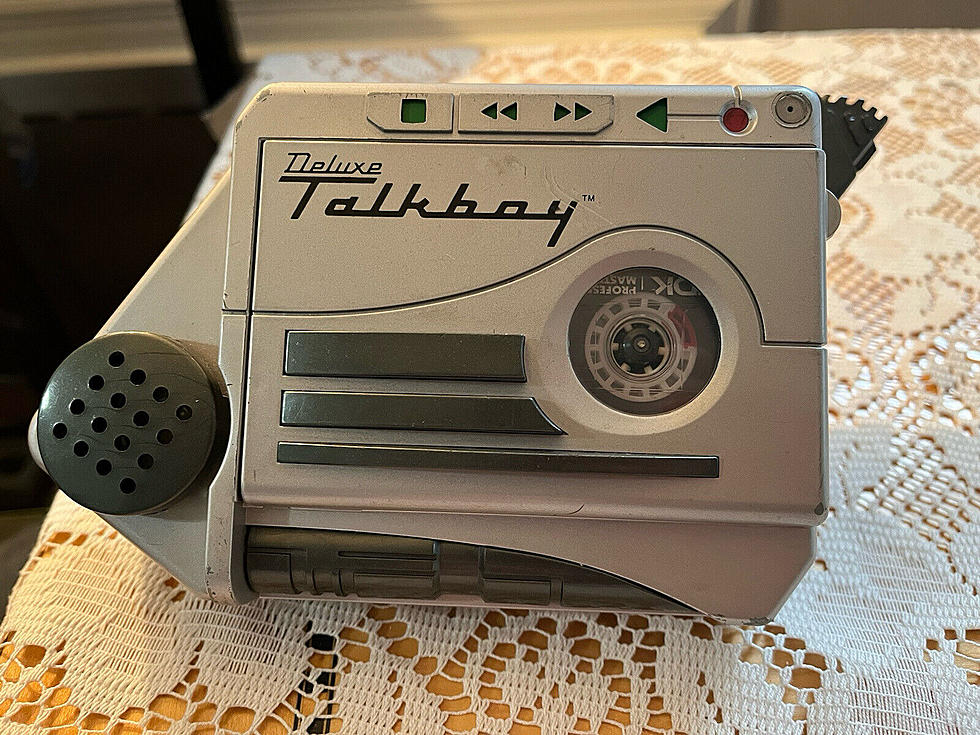 Blast From The Past- The Top Christmas Gift For New York In 1993
decapyre via eBay
What was the top Christmas gift from 20 years ago? The top Christmas gift for New York State of 1993 can vary, but we decided to provide you the top choice.
1993 brought popular gifts like the Mighty Morphin Power Rangers, Beanie Babies, and video game consoles like the Super Nintendo Entertainment System. However, one clear cut winner was the "Talkboy" tape recorder. You remember the Talkboy as the battery-operated handheld recording device from the movie "Home Alone 2: Lost in New York."
The Talkboy was originally conceived as a fictional product in the 1992 movie where the main character, Kevin McCallister, uses it for comedic purposes, such as slowing down or speeding up voices to book hotel rooms, record Uncle Frank, and more. The Talkboy was manufactured into reality as a real product by Tiger Electronics. It quickly became the sought-after Christmas item for both children and adults. People were drawn to its novelty, the ability to manipulate their own voices, and the ability device to record and play back audio with the option to change the speed and pitch.
The success of the Talkboy cassette recorders spawned a product line of electronic sound novelty toys, including a phone, walkie talkies, and a radio. For subsequent recording devices, Tiger transitioned to digital technology, using solid-state storage and adding sound effects, beginning with Talkboy/Talkgirl F/X+ pens in 1995, which sold more than a million units in 45 days.

 
The Talkboy's success demonstrated how popular movies affect consumer trends. You can still find them on eBay or other collector events today. Would you buy one? Did you own one? Let us know when you text us on our station app.
11 Christmas Towns in New York to Get You in the Holiday Spirit
New York City may be home to the Rockefeller Christmas tree but there are several small towns and villages that will get you in the holiday spirit with all the hustle and bustle of the Big Apple.
Gallery Credit: Credit - Polly McAdams
Longest Christmas Lights Display in the World a Short Drive from CNY
Millions travel to Niagara Falls for the Winter Festival of Lights to see the more than 3 million lights and spectacular fireworks displays that run from November 18, 2023, through January 7, 2024.
Gallery Credit: Credit - Polly McAdams
Become The New Proud Owner Of This Classic Rome New York Bar
You could own 6611 Martin Street in Rome for the asking price of $199,900. This is the former Rail and Canal Restaurant and former El Chicos location too:
Gallery Credit: Dave Wheeler