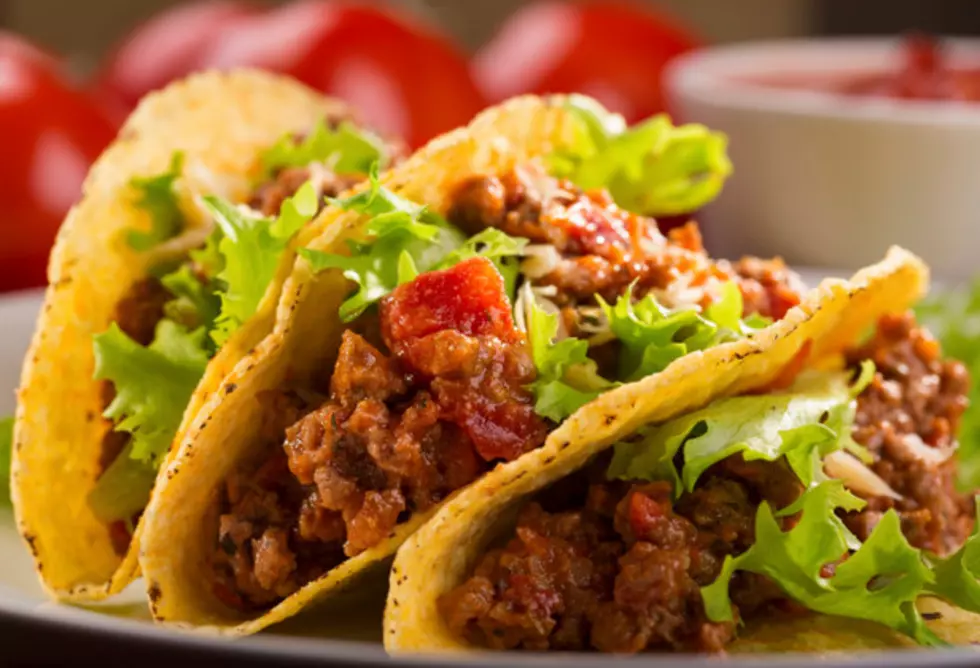 Boston Red Sox Player Gets All of Us Free Taco Bell Tacos
Nikolay Trubnikov/Thinkstock
Central New York baseball fans don't generally have a lot of love for the Boston Red Sox - until today. Thanks for the tacos, Sox.
The World Series kicked off this week - apparently the Red Sox won the first game. That's not what we care about, though. We care about Mookie Betts, a Red Sock (is that what you call a singular Red Sox playerr?) who stole a base in the first inning.
He just got us all FREE TACOS!
Taco Bell is running their "Steal A Base, Steal A Taco" promotion during the World Series - and it doesn't matter which team is your favorite - you get a free taco now that a base has been stolen.
How do you claim your free taco?
Just go to any participating Taco Bell in Central New York on Thursday, November 1 between 2pm and 6pm and ask for your free taco. That's it. 
Thank you, Mr. Red Sock. Now GO YANKEES!