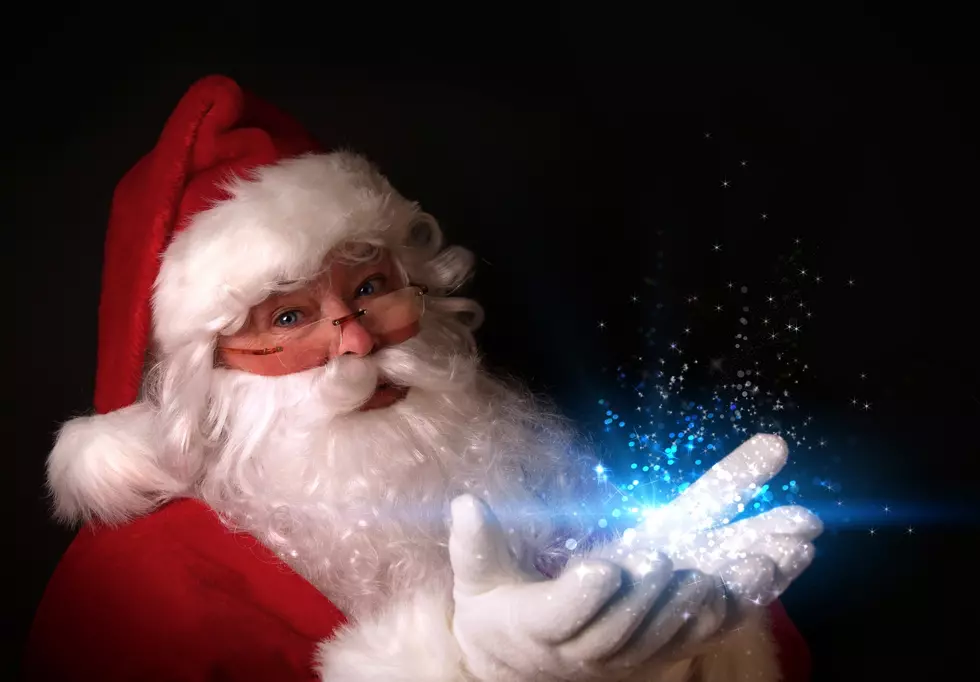 Have a Magical Breakfast with Santa and His Friends
Zoonar RF/ThinkStock
Your kids are going to love this experience - They can meet and hang out with Santa Claus and his friends during a special event in Old Forge.
It's hard to believe we're getting close to the end of 2018, and the holiday season is right around the corner. But it's going to be here before we know it - November starts next week! Anyway, to take part in the best holiday events, you have to start planning now, and that includes planning for this fun activity happening in the Adirondacks.
We're talking about "An Adirondack Christmas on Main Street" in Old Forge. This is going to be one fun holiday experience your kids will absolutely love. Between all the celebrations and events throughout Old Forge, your kids can enjoy breakfast with Santa and his friends at Water's Edge Inn.
Now, the breakfast with Santa sells out every year, so you'll want to start looking into booking your room soon. And it's not just breakfast with Santa (and his friends), it's a whole day of activities from an "indoor snowball fight" to "Story time with Ruby the Elf," even a coloring contest for the little ones, and more.
Breakfast with Santa at Water's Edge Inn is pretty much the start of the holiday season (and holiday events) in Old Forge. It takes place on Friday, November 23rd and the(se) activities conclude on Sunday, November 25th.
You can get more information about planning your stay at Water's Edge Inn and more details on the activities being offered during Santa's special visit, by following the Facebook Event Page: Breakfast with Santa at Water's Edge Inn
As we get more into the holiday season, we'll be sure to keep you updated on "Santa spottings" throughout the Central New York area, and other holiday-themed activities the whole family can enjoy. Happy (almost) Holidays!
---
BONUS VIDEO: