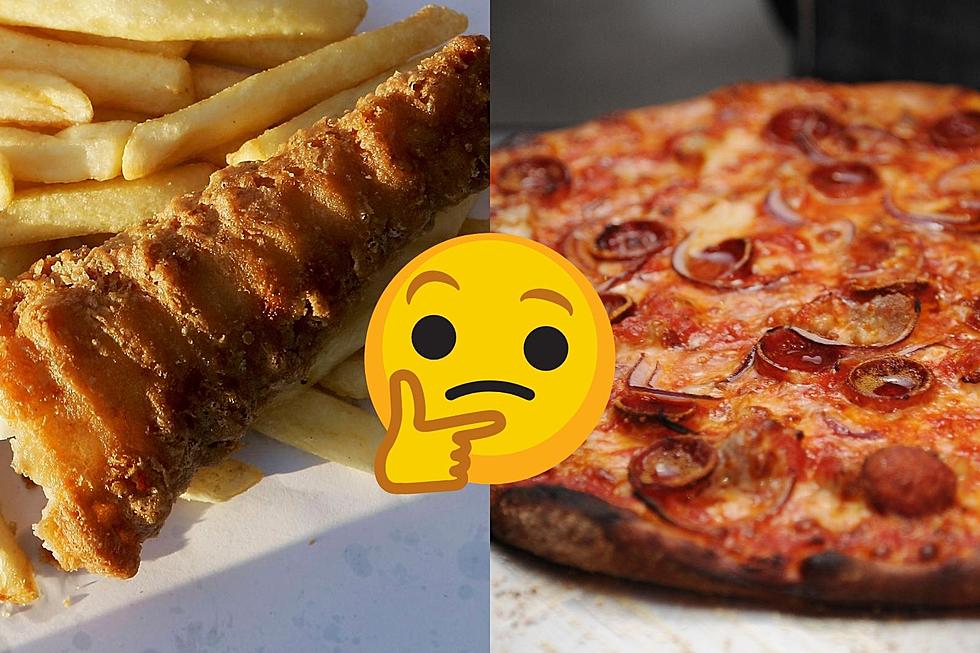 Fish Fry Pizza Created in Western New York
Images via Getty Images
A pizza shop in Cheektowaga, New York has created the first-ever "Fish Fry Pizza." Would you try it?
Certain things seem like they shouldn't go together, but do.  Others seem like they shouldn't and don't.  ? For example the combination of peanut butter and chocolate.  Someone, somewhere decided they should put them together.  Everyone probably thought they were nuts, but when you eat them you find out that they're one of the best combos in the history of food.
While not all things should be combined, that doesn't stop people from trying. I mean, the first time I heard the term "fish taco" I nearly threw up.  But honestly, fish tacos can be pretty amazing too if done right.
It seems like a no-brainer in Buffalo.  Fish Fry is a very "Buffalo" thing.  For those of you who are reading this from out of town, a fish fry normally includes a large piece of fish (normally haddock or cod) that has been beer-battered and fried, then laid over a bed of macaroni salad, coleslaw, rye bread, and a variety of other sides depending on where you get it from.
The pizza is a creation of Macy's Place Pizza on Genesee Street in Cheektowaga.  If you've ever seen them on Twitter, they're kind of known for different creations and normally they look pretty interesting.  This one looks like it's a normal pizza crust with breaded fish fillets and mac salad on it.  If I'm not mistaken, that's tartar sauce on the fish too.
It sounds strange but I'm not going to knock it until I've tried it.  I mean...I'd try it once.  Would you?
My only question is when the mac salad goes on top is it warm?
Best Fish Fry Spots in Buffalo and WNY
5 Sandwiches You'll Find Exclusively In Western New York
The Best Fried Chicken Sandwich in Buffalo Of All Time
Who has the best chicken sandwich in Buffalo? Is this the best place for chicken sandwiches in Buffalo?