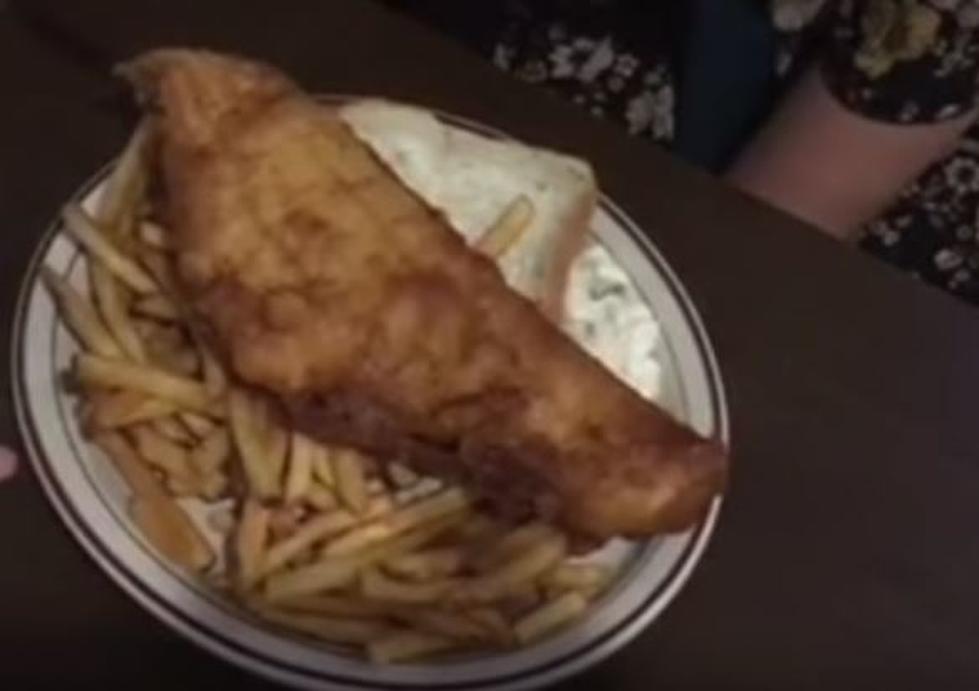 America's Best Fish Fry List Includes Three New York Restaurants
Photo Credit: Dave Fields/TSM 2022
During Lent, most people try to enjoy a Fish Fry or two, and here in New York, we have come to the best of the best places to grab a delicious dinner.
Drive Home With Dave Fields Every Afternoon from 3-7pm on 106.5 WYRK
Mash.com recently released a list of the 16 best Fish Fry in the entire county and three restaurants in New York State made the list.
Sandy & Sons Kitchen in Syracuse, New York was ranked number 3 on the list from Mash.com. The restaurant is located in an old bowling alley and the fish fry is offered as a sandwich or with sides. Sandy and Sons is located at 207 W Manlius St, in East Syracuse.
Wiechec's Lounge in Buffalo, New York was ranked number 8 on the list. Wiechec's is known for serving a fish fry that pours over the plate. Fridays get really busy during Lent and the owners ask customers to be patient if they call or stop in. Wiechec's Lounge is located at 1748 Clinton Street in Buffalo.
Apple Granny in Lewiston, New York is the final and third New York State restaurant that made the best Fish Fry in the country list. New owners took over in 2015 but they kept the Fish Fry recipe the same, giving customers a crunchy flaky beer-battered haddock fish served with sides of French fries and coleslaw. Apple Granny is located at 433 Center Street in Lewiston.
Of course, New York is full of places that offer amazing Fish Fries each and every Friday. Some places even offer fish fries on other days of the week during Lent. From restaurants to pubs and churches, there is no shortage of amazing fish fries in New York.
Best Fish Fry Spots in Buffalo and WNY
Check Out The 9 Best Patios Bars In Buffalo According To Yelp
Summer weather is here in Western New York and that means we have about 3 to 4 months to get out and enjoy it.
25 Restaurants That Offer Dog-Friendly Patio Dining
It may be August, but the heat is still on in Western New York, and if you are trying to soak up the remaining summer sun with your furry friend, here are 25 restaurants that offer dog-friendly patio dining.