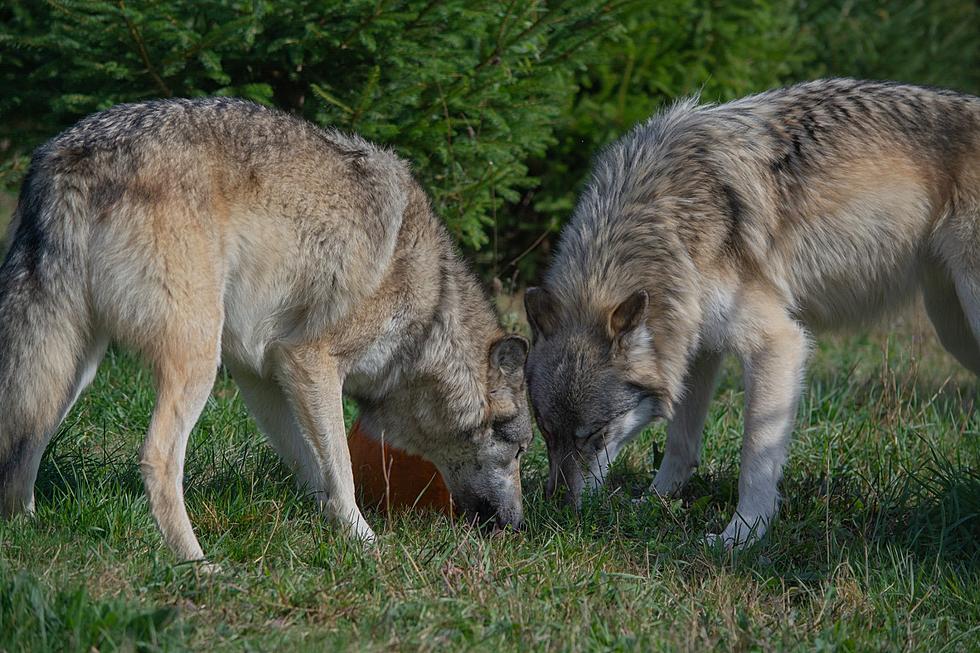 Camp With Wolves and Stay In Tepees at Central NY Nature Center
Credit: Wolf Mountain Nature Center
I'm sure that you've heard the sound. To some, it may seem haunting, mournful by others who have heard them in the wild.
Whether it's a wolf, or a coyote howling - or even seeing a little fox peaked your interest, there's a way for you and your family to get a little bit more up close and personal with these creatures of the wild. You can do just that at the Wolf Mountain Nature Center.
Just an hour away from Utica located in Chenango County, the town of Symrna where the center calls home. As a non-profit organization, the Wolf Mountain Nature Center has done amazing work with educating visitors on numerous different species of animals, some endangered.
Throughout the year, visitors can come and get an up close look at all of the different animals that call this more than 9-acre nature center their home. A family-friendly adventure that you won't want to forget your camera for, tours of the center depart from the Welcome Cabin, where then after you'll get to experience an hour long tour and visit with each of the animals. Not only do they have wolves, but coyotes and foxes as well!
The Wolf Mountain Nature Preserve also offers the unique chance to camp out! You can reserve your own spot for one of their 'Camping with the Wolves' weekends or even a stay in one of their tepees. They have the opportunity to spend the night on the grounds, where you'll get to assist the caretakers with feeding the animals, go on a guided hike, sit around the campfire, and so much more. Obviously, this is more of an activity for the summer time - but the experience is something you might want to plan now! Also new for 2020, you can take part in being a caretaker for a day. You can find out now when these experiences are being offered.
Enter your number to get our free mobile app
The center operates during the following times: September through June - open Sundays from 12 pm to 4 pm. July and August - Fridays from 11 am to 3 pm, Saturdays from 12 pm to 3 pm, and Sundays from 12 pm to 4 pm. They are closed the month of January. Ages five and under are free, age six and up are $8.