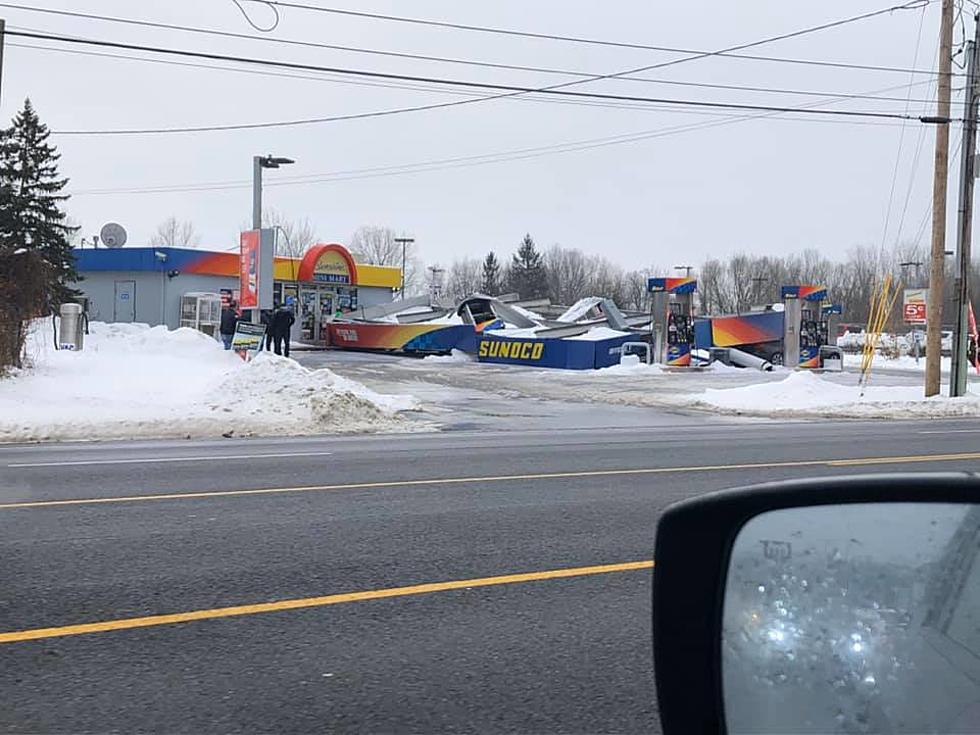 Canopy Comes Down at CNY Gas Station, Damaging Vehicles
Credit: Marji Helmer
The metal canopy over a CNY gas station collapsed yesterday, narrowly missing the station's owner.
The canopy over the pumps at the Cicero Sunoco gas station on Taft Road collapsed Tuesday afternoon. The general manager tells WSYR he thinks it was probably the heavy snow and ice accumulation on the canopy that caused it to collapse.
No one was injured in the accident, but two vehicles were damaged. There was no gas leak.
Enter your number to get our free mobile app
WSYR reports that the station's owner had arrived just before the collapse, and headed out to his car, but then realized he forget the mail and headed back inside - just missing the collapse.
The station's manager says the incident is a good reminder for people to clean the snow off their roofs.