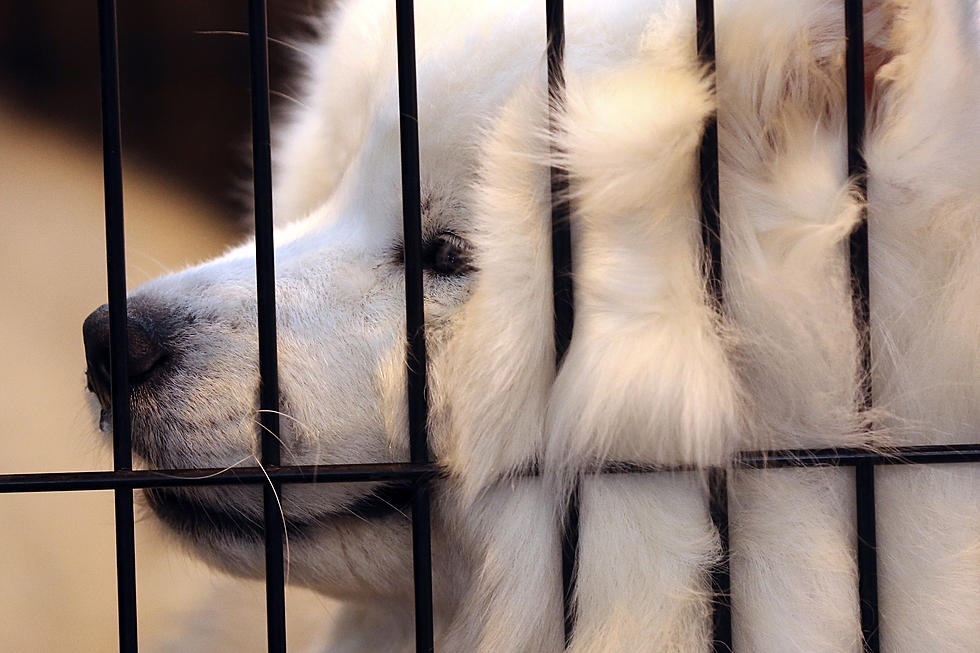 CNY Pets Could Soon Be Seized If Left Out In Extreme Temperatures
Carl Court/ThinkStock
A new bill proposed at the state Capitol would protect pets from extreme weather conditions by issuing alerts that pet owners MUST adhere to or they'll lose their pets along with a hefty fine.
The legislation would require the department of agriculture and markets to issue alerts for pets during extreme weather notifying owners to bring their animals indoors. Extreme weather is defined as:
(I) WHEN TEMPERATURES WILL REACH TWENTY-FIVE DEGREES FAHRENHEIT OR LOWER WITHOUT PRECIPITATION OR THIRTY-TWO DEGREES FAHRENHEIT OR LOWER WITH PRECIPITATION;
(II) THE NATIONAL WEATHER SERVICE WIND-CHILL TEMPERATURE WILL BE ZERO DEGREES FAHRENHEIT OR LESS FOR A PERIOD OF TWO HOURS OR MORE;
(III) THE HEAT INDEX IS FORECAST TO REACH NINETY-FIVE DEGREES FAHREN-
HEIT TO NINETY-NINE DEGREES FAHRENHEIT FOR AT LEAST TWO CONSECUTIVE DAYS; OR
(IV) THE TEMPERATURES WILL REACH ONE HUNDRED DEGREES FAHRENHEIT TO ONE HUNDRED FOUR DEGREES FAHRENHEIT FOR ANY LENGTH OF TIME.
When a red or blue alert is issued, you will find out via public service announcement ( on your favorite radio station), and it will include the area where companion animals must be brought inside.
Pets left inside a vehicle without proper ventilation or protection from extreme temperatures and in imminent danger of death or injury shall be seized:
WHERE THE OWNER OR GUARDIAN OF A COMPANION ANIMAL CANNOT BE PROMPTLY LOCATED, SUCH ANIMAL CONTROL OFFICER, DOG CONTROL OFFICER, POLICE OFFICER, PEACE OFFICER, OR PEACE OFFICER ACTING AS AN AGENT OF A DULY INCORPORATED HUMANE SOCIETY MAY TAKE NECESSARY STEPS TO REMOVE THE ANIMAL FROM THE PROPERTY OR VEHICLE.
The pets removed would then receive the necessary treatment and veterinary care. Those who don't comply will not only have their pets seized, but they will also be fined $1,000 for the first offense and $2,000 for the second.
The bill could be voted on as early as next week and If passed, the new laws would go into effect immediately.