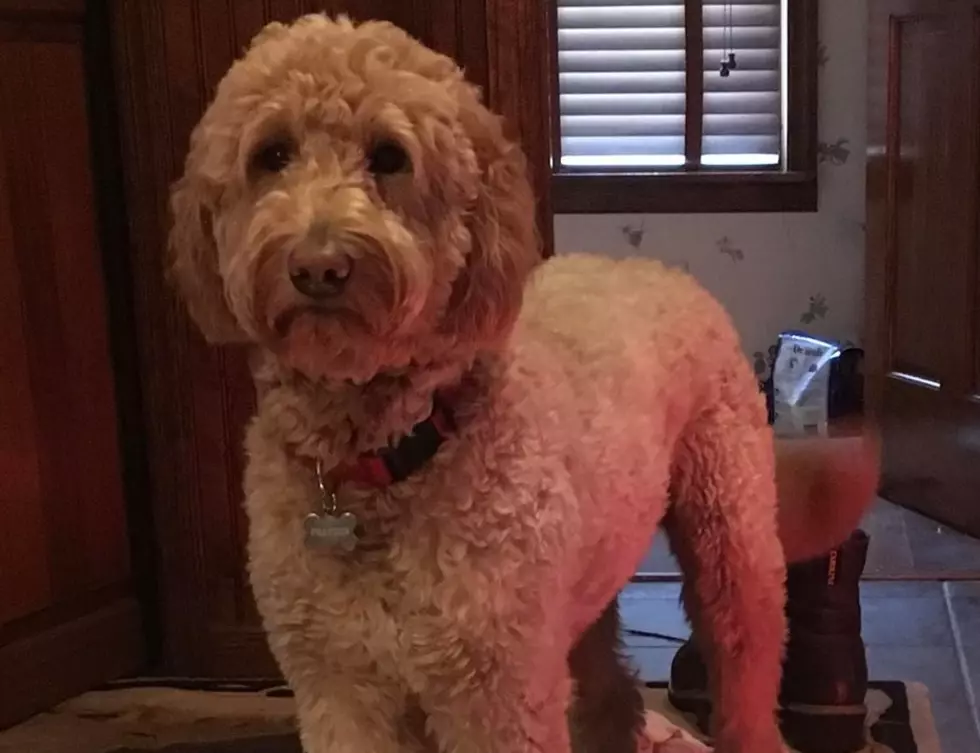 CNY Woman Hoping For Christmas Miracle For Missing Dog
Credit: Sandra Bolos via Facebook
To all of us - our pets are members of our family. That includes Sandra Bolos, who's from the Remsen area. Her Golden Doodle, Frankie, is her fur baby. Frankie is a smart, happy, wonderful dog and shows so much joy and enthusiasm for life, according to Bolos.
All of these are reasons why her and her family are devastated that Frankie is missing.
Frankie is a two year old male Golden Doodle, with wavy golden/apricot colored fur and weighs around 45 pounds. He was last seen wearing a red and green collar for Christmas, with tags attached, at the Bolos home on Joslyn Road in Remsen. He could be anywhere around the Remsen, Boonville, and Forestport areas.
Frankie has been missing since December 7th and family/friends have been searching effortlessly to find him.They are unsure if he's injured, or if someone found him and maybe took him in.
If you have any information, reach out to the family at 315-794-2530. 
They just want Frankie home safe. Share this!!! Let's get Frankie back home. If you know something, say something.