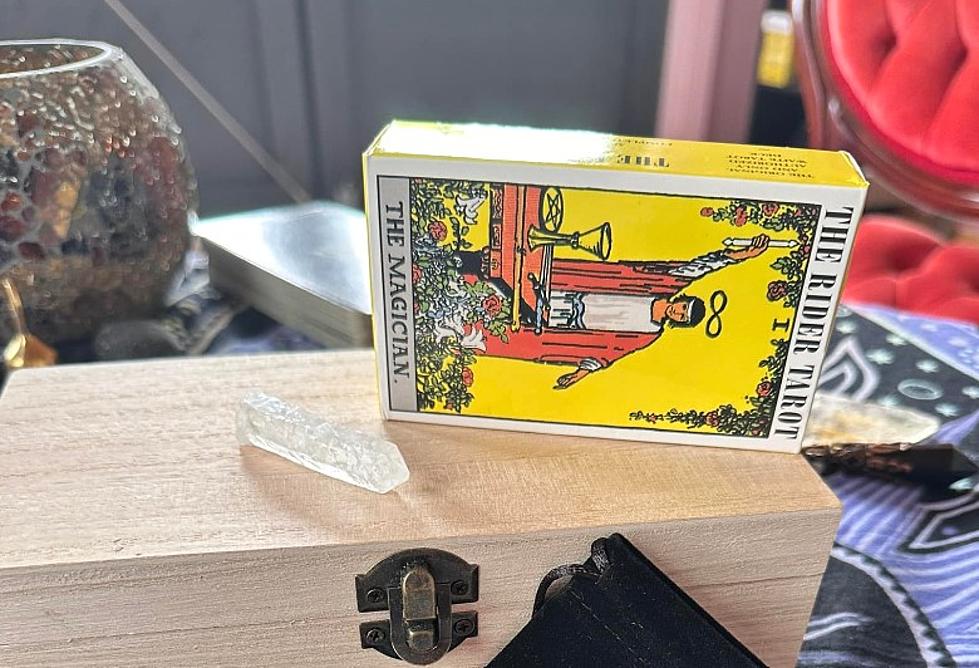 Do Psychics And Sipping Coffee Go Together In Utica New York?
Kelliepsychicmedium via Facebook
If you're looking for a psychic reading, while enjoying great food and coffee, you'll want to head to Utica New York.
Psychic Medium Kellie is heading to Utica New York on Saturday August 19th between 11AM - 4PM at the Tram Cafe in Utica. She will be offering mini readings for $20. Reviews for Kellie are very positive on Facebook:
Rose Daykin: I had a wonderful reading today with Kellie! Not only was she able to answer my questions but she also brought through messages from my great Grandmother who I was very close to. If you are looking for incredible intuitive guidance, don't hesitate to book with Kellie!!

 

Greg Halpen: I had the most amazing reading with Kellie. Kellie takes her time and is very thorough with each reading. She told me things that no one else would know, and gave me a lot to ponder over.
The Tram Cafe is also hosting poetry night this Thursday, and Open Mic night this Sunday. So if you're looking for soup, salad, sandwiches, homemade baked goods, full service espresso bar, smoothies, zero proof cocktails and more, you'll want to check them out. The Tram hosts a multitude of events, ranging from spoken word poetry, to comedy shows and drag shows, providing an open and accepting environment for people of all ages.
For those that don't know, The Tramontane Café is an eclectic spot downtown Utica. They also offer several vegan and vegetarian options, making it one of the few places in the city to grab a plant-based bite. The Tram is located on 1105 Lincoln Ave., adjacent to Bargain Grocer and just steps away from downtown.
Welcome To A New Antique Experience In Upstate New York
Victorian Lady Antiques
held their Grand Opening on Saturday, June 3rd 2023 in Oneida New York. This new shop has two floors of antiques, curios, collectibles and vintage clothing and jewelry.
From A to Z- Discover Delicious Maple Syrup In The Utica And Rome Area
Here's a look at places from A-Z. Obviously, we know there are many many more that could be added on the list. You can text us your favorites on our station app. Here's our list just highlighting some at random, in alphabetical order:
7 Fabulous Pools You Can Rent By The Hour In Upstate New York
Temperatures are starting to soar and it's officially swim season in Upstate New York. Did you know you can actually rent a pool for the day to use?
There's an app/website called
Swimply
that allows people with private pools to rent them out by the hour to people who want that private pool experience without having to hassle with the maintenance of pool ownership.
Here's 9 in the Central and Upstate New York region: