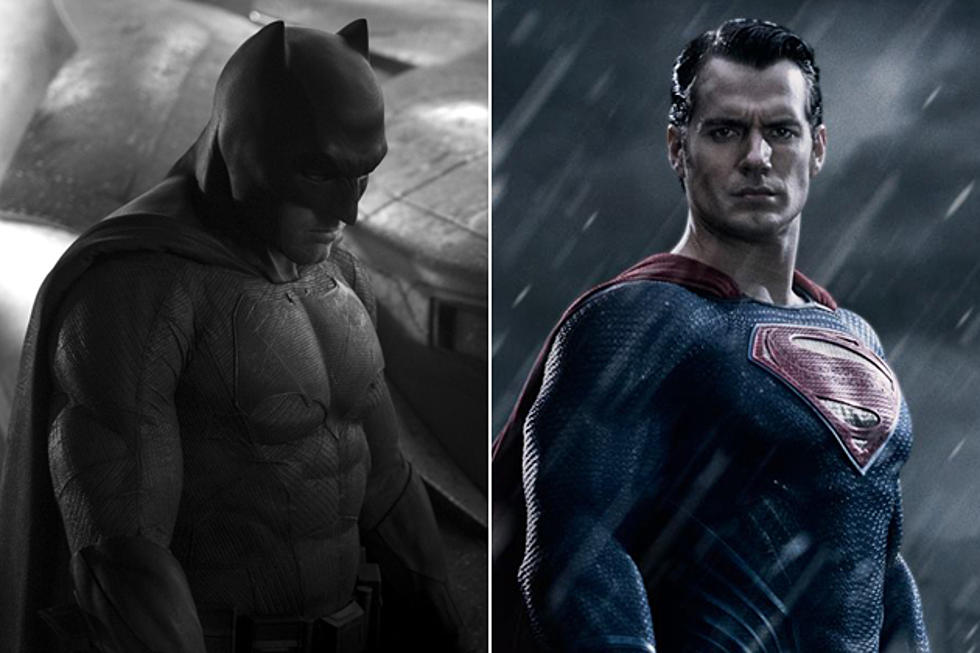 'Batman vs. Superman' Trailer Debuts at Comic-Con 2014
Warner Bros.
When Warner Bros. announced its Comic-Con 2014 film lineup, 'Batman v Superman' was not on the list, which seemed more than a bit odd at the time. Now we know it was all just a ruse to give the surprise panel more impact.
Accompanying director Zack Snyder on the Hall H stage were 'Batman vs. Superman' stars Henry Cavill (Superman), Ben Affleck (Batman), and Gal Gadot (Wonder Woman). Though filming is still underway, with more casting slowly trickling out, the cast assembled to give fans a peak inside this new DC cinematic universe, all leading up to the big 'Justice League' movie.
The panel began with a teaser for the upcoming film, in which we see Ben Affleck's Batman in an armored suit, standing on a rooftop in the rain. His eyes are glowing a mysterious blue. Batman rips a blanket off of the Bat signal and shines the spotlight into the sky. Just then we see Henry Cavill's Superman hovering over the Bat signal, his eyes glowing red with rage. The trailer cuts back to Batman, his eyes still glowing a threatening blue, and the two look ready to brawl. The footage cuts to the official logo. They're definitely setting up a tense showdown between these two heroes, but we wonder: what set them against each other?
Also revealed were our official first looks at the characters in costume, including our first peek at Gal Gadot as Wonder Woman (click the image below for high-res version):
'Batman vs. Superman' (officially titled 'Batman v Superman: Dawn of Justice') will hit theaters on May 6, 2016.