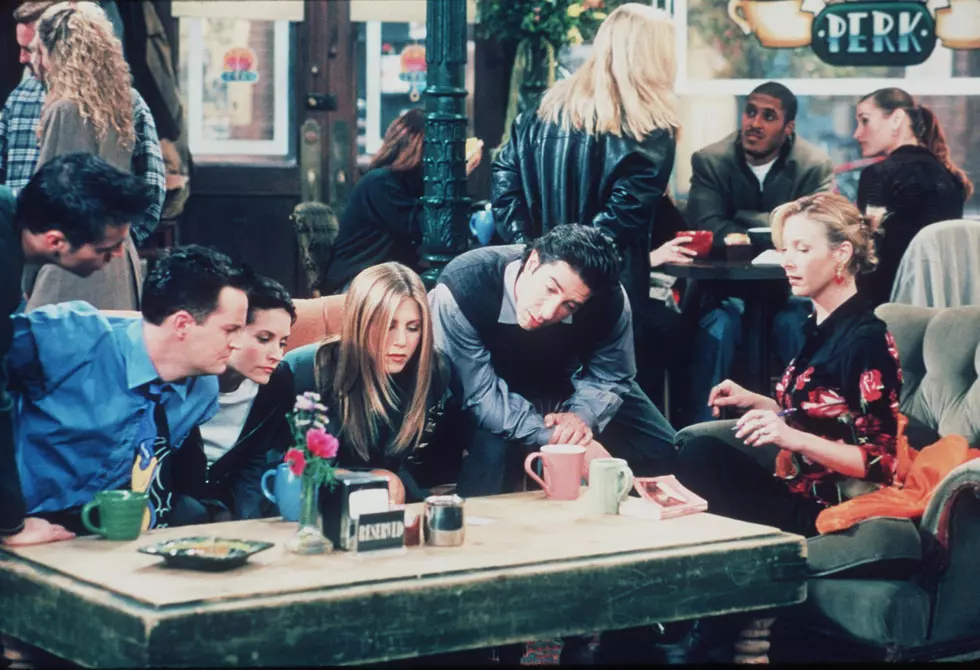 Company Offering Super Fan $1,000 to Watch 25 Hours of 'Friends'
Credit: Getty Images
Are you a fan of the show 'Friends'? A really big fan? We've got the job for you.
A company is offering a 'Friends' super fan the chance to earn $1,000 just by watching 25 hours of the show in one sitting.
In addition to the $1,000, the winner will also receive a prize pack from Frontier Bundles that includes a Friends t-shirt, Central Perk mug, popcorn, treats, and a 12-month Netflix subscription.
You need to watch 25 hours' worth of the show (roughly 60 episodes) before September 22, 2019. "As you work your way through the show, you'll also be required to live-tweet throughout your experience. Once you have completed your marathon, tweet a picture of yourself celebrating the day of September 22 with your own friends (be sure to tag @FrontierCorp in your post) and we will send you your hard-earned reward!"
Now, that sort of makes it sound like anyone who watches the 25 hours will earn the cash, but just to be clear - they're going to select a single winner from the pool of everyone who has submitted an entry.
If you're ready to 'Friends' and chill - for about 60 episodes - you can register for the contest HERE. We did the math, and it seems like $40/hour to watch TV is a pretty good gig.